Whitcoulls Recommends: Spellbound and Dancing in the Mosque
Author

Publish Date

Sun, 11 Apr 2021, 12:01PM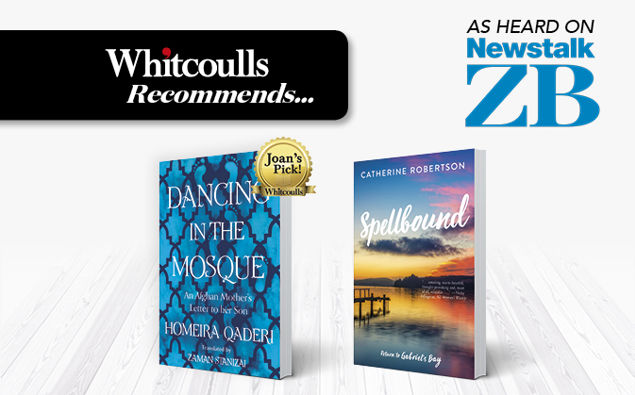 Whitcoulls Recommends: Spellbound and Dancing in the Mosque
Author

Publish Date

Sun, 11 Apr 2021, 12:01PM
Spellbound by Catherine Robertson
This is the third in her series of books set in a small NZ coastal community called Gabriel's Bay. A small town full of quirky characters with interesting traits and relationships, written in an immediately recognisable Kiwi style, really feel good and deceptively well written.
Dancing in the Mosque by Homeira Qaderi
She was brought up in Afghanistan, which of course was always a strongly patriarchal society – so imagine how it was when the Taliban turned up. Being a girl she was denied an education, lived in fear of the Taliban turning up on the doorstep, and was party to an arranged marriage.
She actually had some very happy years with her husband – especially as they lived in neighbouring Iran, and that was really interesting reading – but eventually he wanted to go home and reverted to type once they got there. She was divorced by text message and not allowed to see her 19-month-old son again – and has never seen him since.
The book is a memoir but also a love letter to her son, explaining how much she loves him and all of this was outside her control. 
LISTEN ABOVE