Whitcoulls Recommends: Scorpion and The Coffin Confessor
Author

Publish Date

Sun, 25 Jul 2021, 4:15PM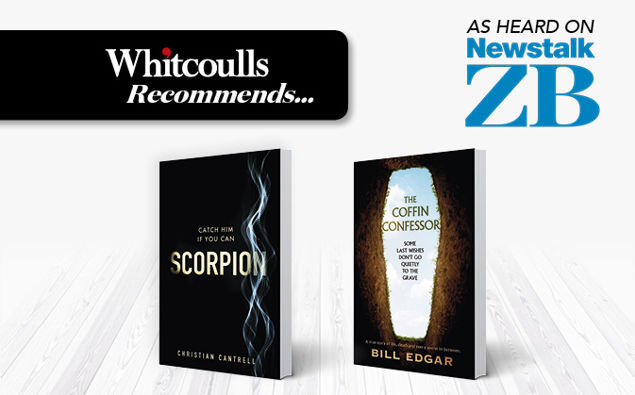 Whitcoulls Recommends: Scorpion and The Coffin Confessor
Author

Publish Date

Sun, 25 Jul 2021, 4:15PM
Scorpion by Christian Cantrell
a futuristic, very high tech thriller where there are impacts from the future which reverberate in the present, using technical things that aren't even invented yet…….not usually my sort of thing but really well done. It's about a series of killings around the world, which appear to have nothing in common apart from the fact that the victims all have a series of numbers left on their arms, and the CIA send Quinn Mitchell in to find the guy responsible. As in the best of these books she has things going on in her own private life which aren't easy, and as she follows his trail around the world she's always one body behind.
The Coffin Confessor by William Edgar
The author was the son of one of Australia's most notorious gangsters, and had a really tough childhood. As a little boy, he learned the hard way that society is full of people who fall through the cracks - who die without their stories being told. Now his life's work is to make sure his clients' voices are heard, and their last wishes delivered. This is really profound, sometimes intensely funny and the story of someone who has developed a truly unconventional professional life for themselves.
LISTEN ABOVE