Whitcoulls Recommends: Prodigal Son and Land
Author

Publish Date

Sun, 21 Feb 2021, 12:07PM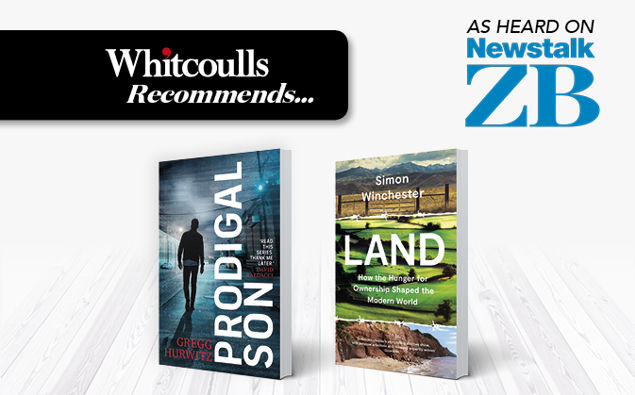 Whitcoulls Recommends: Prodigal Son and Land
Author

Publish Date

Sun, 21 Feb 2021, 12:07PM
Prodigal Son by Gregg Hurwitz
The sixth entry in the Orphan X series – prefect for Jack Reacher fans looking for something new. Evan Smoak is Orphan X – taken from his orphanage as a child and taught to become a government assassin. He's retired and now uses all those skills for doing good. One day he gets a call from someone claiming to be his mother – whom he'd never met as she sent him to the orphanage when he was a baby – and she needs his help.
Land: How the Hunger for Ownership Shaped the Modern World
This is a fascinating book which looks at the billions of acres which make up the surface of planet Earth. How we acquire it, own it, look after it, and why we sometimes share and sometimes fight for it. With stories of many countries and peoples, it's a literal insight into the earth beneath our feet.
LISTEN ABOVE