Whitcoulls Recommends: Gold Diggers and House of Kwa
Author

Publish Date

Sun, 20 Jun 2021, 12:08PM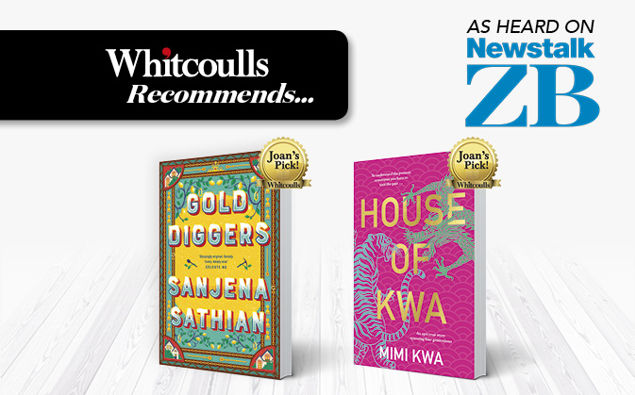 Whitcoulls Recommends: Gold Diggers and House of Kwa
Author

Publish Date

Sun, 20 Jun 2021, 12:08PM
Gold Diggers by Sanjena Sathian
A hilarious and moving story set amongst an Indian immigrant community in Atlanta, where the weight of parental expectations sits heavily on their children. Neil Narayan really only has eyes for Anita, the girl next door, but in trying to conform he partakes of "lemonade" made through alchemy by Anita and her mother, which is said to imbue the drinker with the talents and achievements of those who contribute to it – and brings Neil a mix of both lofty success and appalling tragedy.
This is a brilliant story of young people trying to find their place in the American Dream, using whatever it takes, no matter the cost.
House of Kwa by Mimi Kwa
Fans of Educated will love this. It's the story of Mimi's extraordinary family – her colourful and difficult father Francis (one of 32 children) who was sent to study in Australia after the Japanese invasion of Hong Kong during WW2, where he met and married Mimi's unstable, unwell mother.
Her narrative about their family life is heartbreaking, hilarious and often unbelievable right up until the point where her father sues her all the way to the Supreme Court, believing that Mimi has been wrongfully named the heir of his sister's considerable estate.
LISTEN ABOVE