Whitcoulls Recommends: All Our Shimmering Skies and Home Stretch
Author

Publish Date

Sun, 4 Oct 2020, 12:11PM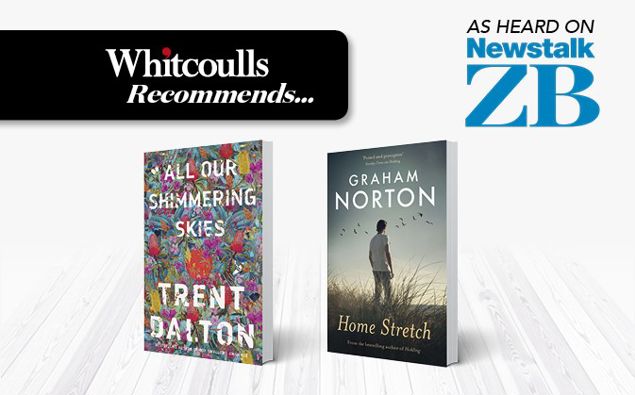 Whitcoulls Recommends: All Our Shimmering Skies and Home Stretch
Author

Publish Date

Sun, 4 Oct 2020, 12:11PM
All Our Shimmering Skies by Trent Dalton
His first book a couple of years ago became a huge bestseller (Boy Swallows Universe). Set in Darwin during WW2 when Japanese planes are bombing the city, about a young girl called Molly Hook who is a motherless gravedigger's daughter and believes that someone has put a curse on her family which she's determined to have revoked. The landscape is huge in this book as you'd imagine being set in that part of the world. It's great narrative with a hint of magical realism.
Home Stretch by Graham Norton
He's not only a talented TV interviewer but writes really well – this is his third book and I think his best yet. It is 1987 and a small Irish community is preparing for a wedding. The day before the ceremony a group of young friends, including bride and groom, drive out to the beach. There is an accident. Three survive, but three are killed. The lives of the families are shattered and the rifts between them are felt throughout the small town. Connor is one of the survivors. But staying among the angry and the mourning is almost as hard as living with the shame of having been the driver. He leaves the only place he knows for another life, taking his secrets with him.