Joan Mackenzie: Addressed to Greta and Parting Words
Author

Publish Date

Sun, 15 Nov 2020, 12:15PM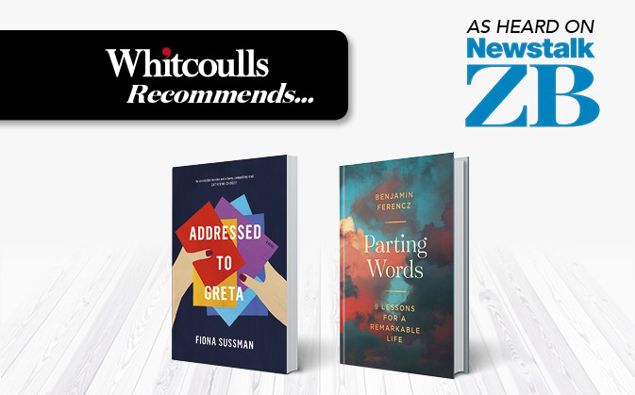 Joan Mackenzie: Addressed to Greta and Parting Words
Author

Publish Date

Sun, 15 Nov 2020, 12:15PM
Addressed to Greta by Fiona Sussman
Greta lives a timid life in Auckland – not many friends, the same job for 22 years and her mother's mantra always in her head : no expectations, no disappointments. Then she befriends someone who, in his will, leaves her a bequest which will change her life – tickets around the world for big adventures and new experiences and it's the making of her.
Parting Words by Benjamin Ferencz
The author of this amazing book is 100 years old. He was an immigrant during the Great Depression, went to Harvard Law School, was in Normandy on D Day, helped liberate several concentration camps, prosecuted the Nuremberg Trials and now writes about what a century's experience can teach us.
LISTEN ABOVE