Whitcoulls Recommends: A Promised Land and The Law of Innocence
Author

Publish Date

Sun, 22 Nov 2020, 12:08PM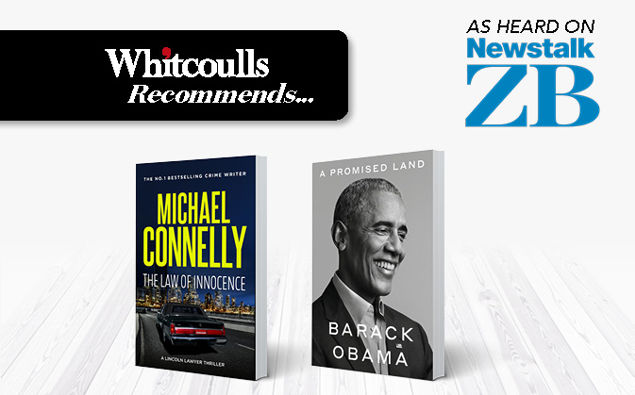 Whitcoulls Recommends: A Promised Land and The Law of Innocence
Author

Publish Date

Sun, 22 Nov 2020, 12:08PM
A Promised Land by Barack Obama
It covers the years from being a young man keen to make a difference, through to being elected President and then his first three years in office. It ends with the death of Osama bin Laden in 2011. As you'd expect from Obama it's introspective, elegant and a real insight into the business of running the most powerful office in the world.
The Law of Innocence by Michael Connelly
The Lincoln Laywer is back – when Mickey Haller is pulled over by a copy and a body is found in the boot of his car, he knows he's been set up and is in deep trouble. Especially when a vindictive judge posts his bail at $5m.
LISTEN ABOVE