Whitcoulls Recommends: A Net for Small Fishes and The 100 Years of Lenni and Margot
Author

Publish Date

Sun, 28 Feb 2021, 12:22PM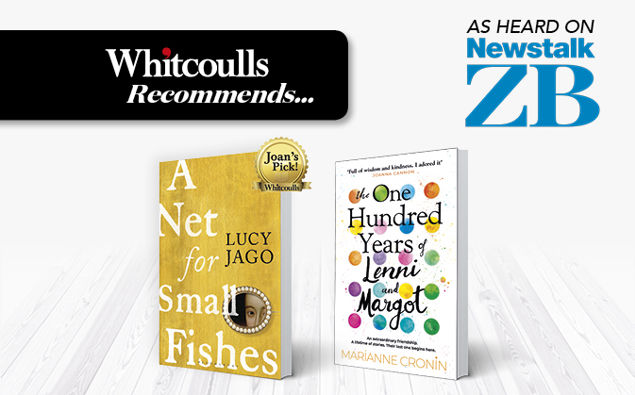 Whitcoulls Recommends: A Net for Small Fishes and The 100 Years of Lenni and Margot
Author

Publish Date

Sun, 28 Feb 2021, 12:22PM
A Net for Small Fishes by Lucy Jago.
Anne Turner and Frances Howard were real people who met in the Jacobean court of King James the First and were involved in one of the biggest scandals of that era. They began a friendship which both rewarded and endangered them, and their story highlights the perilous plight of women in those days who stepped out of line, and the consequences.
The 100 Years of Lenni and Margot by Marianne Cronin
Lenni is 17 and a patient in the terminal ward of a hospital. Margot is 83, and their friendship is a heartwarming thing. They celebrate their combined 100 years by painting their life stories - about growing old and staying young, about joy, kindness, love, and finding the person who means everything to you. This book just makes you feel better about the world.
LISTEN ABOVE