Whitcoulls Recommends: 138 Dates and Suspects
Author

Publish Date

Sun, 18 Jul 2021, 3:48pm
Follow the podcast on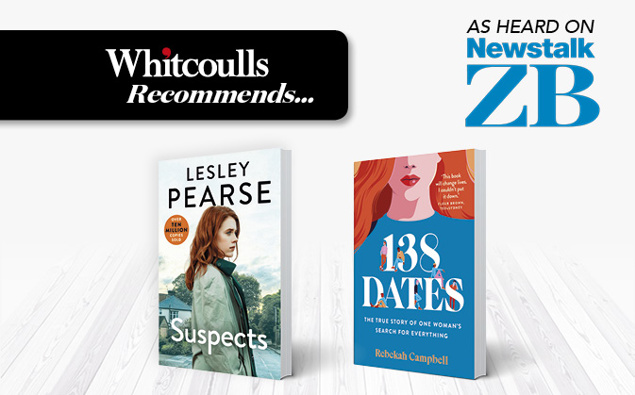 Whitcoulls Recommends: 138 Dates and Suspects
Author

Publish Date

Sun, 18 Jul 2021, 3:48pm
138 Dates by Rebekah Campbell
Nonfiction. She's a New Zealander who became really successful in Australia with a couple of tech startups that she owned and grew – obviously a very smart woman, but had absolutely no self confidence and couldn't build personal relationships and became quite desperate so decided that for one year – 52 weeks – she would go on a date very week – which she did, sometimes more than one in a week which became the 138 of the title. It's an interesting story – I think you guys might even be interviewing her? – and I suspect is not that unusual amongst modern young women.
Suspects by Lesley Pearse
On the day Nina and Conrad Best move into their new home in picture perfect Willow Close a body is discovered. The police soon find that everyone in that street has their own secrets, and the residents of Willow Close are not at all what they initially seem. Nina and Conrad thought they'd found their dream home but have they moved into a nightmare?
LISTEN ABOVE