Week in Politics: Three Waters, He Puapua and 'Karen'
Author

Publish Date

Sun, 4 Jul 2021, 10:12AM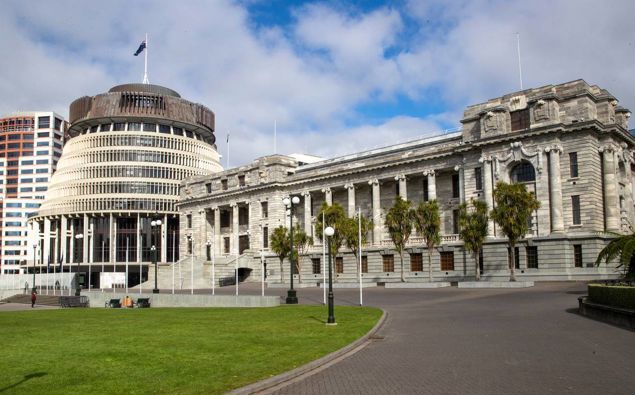 Week in Politics: Three Waters, He Puapua and 'Karen'
Author

Publish Date

Sun, 4 Jul 2021, 10:12AM
The Government has unveiled proposals to move the ownership and management of water infrastructure from local councils and into the hands of four water services agencies, split regionally.
Local Government Minister Nanaia Mahuta released the long-signalled "Three Waters" decisions this week. saying the move on drinking water, wastewater and stormwater infrastructure would save ratepayers money.
It would also result in better, safer services, and help ensure that the expected $120 billion to $185b in investment over the next 30 years could be made.
Meanwhile, Māori self-determination will be "something that brings us together as a country", Māori Development Minister Willie Jackson said as he unveiled the next steps for Aotearoa to realise its international obligations to indigenous peoples.
Speaking at his marae in Tāmaki Makaurau, Ngā Whare Waatea, Jackson announced by the end of 2022 the Government would have signed off on a plan to implement the United Nations Declaration on the Rights of Indigenous Peoples (Undrip) - the first in the world to have done so.
It comes after a heated few months in Parliament after opposition parties leaked Government-commissioned document He Puapua, produced in 2019 to advise how New Zealand could realise its commitments under the Declaration.
It included a roadmap to 2040 by which time it envisages various co-governance and Māori-run arrangements to address the huge inequities currently facing Māori.
And there was some levity in Parliament, as a hate speech debate saw Prime Minister Jacinda Ardern suggest the country's opposition leader was a "Karen."
The insult, popularized last year by an internet meme, broadly refers to an entitled White woman who is unafraid to use her privilege to make unreasonable demands.
Parliament had been debating New Zealand's hate speech laws, with Ardern's government proposing harsher penalties for inciting discrimination and violence. The proposal comes in response to the deadly 2019 Christchurch mosque attacks. A Royal Commission inquiry afterward concluded the law did not adequately deal with hate speech and hate crime, and recommended stronger measures.
But the proposed changes have been sharply criticized by opposition parties, who argue it would infringe on freedom of speech and that existing laws are sufficient.
"Will calling a middle-aged white woman a 'Karen' now be a crime under Jacinda Ardern's law?" tweeted Judith Collins, opposition leader and head of the center-right National Party, on Tuesday.
Collins reiterated her opposition to the law in parliament Wednesday, arguing it would "shut down debate on hate speech."
"I disagree with that statement," Ardern replied. "I also, as it happens, disagree with (Collins') statement on Twitter, that somehow it will become illegal to call someone a 'Karen.' That is absolutely incorrect, and I apologize, that means these laws will not protect that member from such a claim."
The statement was met with laughter and scattered applause from other members of parliament, and a tight-lipped smile from Collins.
LISTEN ABOVE
text by NZ Herald and CNN