The best place to put food in your microwave
Author

Publish Date

Sun, 17 Oct 2021, 12:38pm
Follow the podcast on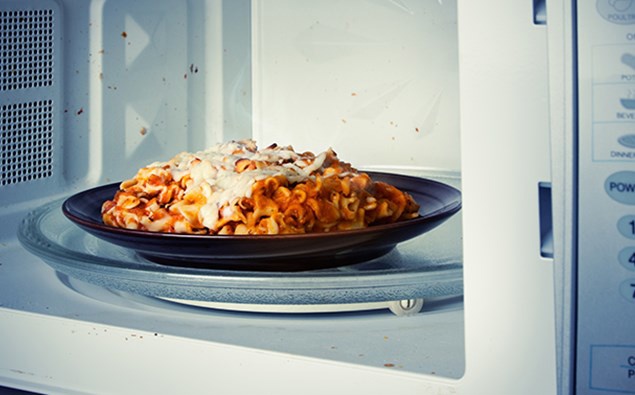 The best place to put food in your microwave
Author

Publish Date

Sun, 17 Oct 2021, 12:38pm
If you put food in the microwave, where do you place it?   
Most people place it in the centre of the microwave and let the spinning plate inside do its magic. 
However, scientifically the best place to put your food is on the outer edge of the plate, not the centre! 
Microwave ovens are quick to heat food as they channel heat energy directly into food molecules which causes the water, sugar and fat molecules inside the food to vibrate. Vibrating molecules have heat so, the faster the molecules vibrate, the hotter the food becomes. 
Inside your metal microwave box is a microwave generator called a magnetron. This converts electricity into high-powered, 12cm radio waves through a wave guide. The microwaves then bounce off the reflective metal walls inside the microwave and hopefully onto the food. 
As the waves are quite short, they can't get to all of the parts inside the microwave - this will give you cold and hot spots.  The best way to avoid those cold spots is to help your food to travel through as much of the microwave as possible - which it does when rotating around on the edge of the spinning plate compared to the small radius it moves when in the centre. 
LISTEN ABOVE