Nanogirl gives the lowdown on the perfect hug
Author

Publish Date

Sun, 28 Nov 2021, 11:32am
Follow the podcast on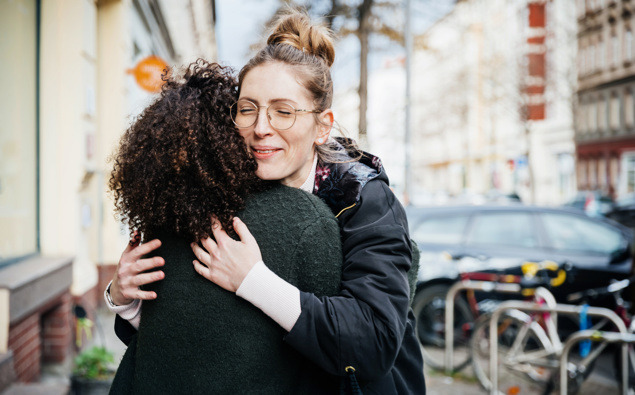 Nanogirl gives the lowdown on the perfect hug
Author

Publish Date

Sun, 28 Nov 2021, 11:32am
Who knew, but there is a lack of research on what makes a good hug, so scientists from London decided to do something about it. 
They took 250 people over two different experiment types and just asked them to hug - they didn't give any instructions on how, or how long.  They then studied their interactions and asked the volunteers to describe their feelings after the interaction. 
They found that there were a couple of different hug techniques, one was a criss-cross arm hug, the other was a neck-waist hugs where one person's arms were above the other's.  One thing I love about the paper is that there are actual photo's showing the different hug techniques if you need some instructions :) 
They found that some people only hugged for 1 second while others went as long as 10 seconds. 
The psychologists conclude that the perfect hug - ie the one that creates the strongest perfection of pleasure to the recipient should last 5-10 seconds and it doesn't matter what style of hug your give, it's the timing that's important. 
So there you go - if we ever get to see and hug our loved ones again after this pandemic…..5-10 seconds is what you need. 
LISTEN ABOVE