2023 Ig Nobel Awards celebrate unconventional scientific accomplishments
Author

Publish Date

Sun, 17 Sep 2023, 1:05PM
Follow the podcast on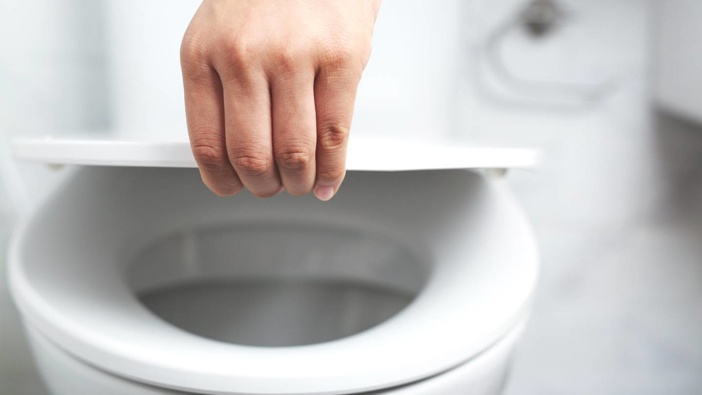 2023 Ig Nobel Awards celebrate unconventional scientific accomplishments
Author

Publish Date

Sun, 17 Sep 2023, 1:05PM
It's my favourite time of year again – the annual Ig Noble Awards for improbable science have just been awarded.  Here are my favourite three winners: 
This year's engineering prize went to a team from Texas Rice University who pumped the corpses of dead wolf spiders with air to uncurl their legs then use them as a gripper to lift objects. They found that they were able to lift 130 percent of their own bodyweight and even switch off an LED light with the corpse grabber. 
The nightmarish video of the spider grippers can be viewed here.
The prize for medicine went to a group from the University of California who counted nose hairs in cadavers. After counting each individual nasal hair in the corpses of 20 men and women they found that there was no difference in the number of hairs between genders. However, they did find that the corpses belonging to people that had suffered from cancer contained significantly less nasal hair than the average person. 
The public health prize went to a group at Stanford University who designed a smart toilet that can identify its user though their 'analprint' (yes apparently the creases around our bottom are unique to each of us).  Once the cameras identify the person using the toilet, it then analyses stools and urine through pictures and test-strips to look for signs of cancer, irritable bowel syndrome and diabetes. 
The full prize list is as follows: 
CHEMISTRY and GEOLOGY PRIZE 
Jan Zalasiewicz, for explaining why many scientists like to lick rocks. 
LITERATURE PRIZE 
Chris Moulin, Nicole Bell, Merita Turunen, Arina Baharin, and Akira O'Connor for studying the sensations people feel when they repeat a single word many, many, many, many, many, many, many times. 
MECHANICAL ENGINEERING PRIZE 
Te Faye Yap, Zhen Liu, Anoop Rajappan, Trevor Shimokusu, and Daniel Preston, for re-animating dead spiders to use as mechanical gripping tools. 
PUBLIC HEALTH PRIZE 
Seung-min Park, for inventing the Stanford Toilet - a device that quickly monitors and analyses the substances that humans excrete. 
COMMUNICATION PRIZE 
María José Torres-Prioris, Diana López-Barroso, Estela Càmara, Sol Fittipaldi, Lucas Sedeño, Agustín Ibáñez, Marcelo Berthier, and Adolfo García, for studying the mental activities of people who are experts at speaking backward. 
MEDICINE PRIZE 
Christine Pham, Bobak Hedayati, Kiana Hashemi, Ella Csuka, Tiana Mamaghani, Margit Juhasz, Jamie Wikenheiser, and Natasha Mesinkovska, for using cadavers to explore whether there is an equal number of hairs in each of a person's two nostrils. 
NUTRITION PRIZE 
Homei Miyashita and Hiromi Nakamura, for experiments to determine how electrified chopsticks and drinking straws can change the taste of food. 
EDUCATION PRIZE 
Katy Tam, Cyanea Poon, Victoria Hui, Wijnand van Tilburg, Christy Wong, Vivian Kwong, Gigi Yuen, and Christian Chan, for methodically studying the boredom of teachers and students. 
PSYCHOLOGY PRIZE 
Stanley Milgram, Leonard Bickman, and Lawrence Berkowitz for experiments on a city street to see how many passers-by stop to look upward when they see strangers looking upward 
PHYSICS PRIZE 
Bieito Fernández Castro, Marian Peña, Enrique Nogueira, Miguel Gilcoto, Esperanza Broullón, Antonio Comesaña, Damien Bouffard, Alberto C. Naveira Garabato, and Beatriz Mouriño-Carballido, for measuring the extent to which ocean-water mixing is affected by the sexual activity of anchovies. 
LISTEN ABOVE
Take your Radio, Podcasts and Music with you