'Massive exaggerations': Marine ecologist criticises Netflix documentary Seaspiracy
Author

Publish Date

Sun, 11 Apr 2021, 10:14AM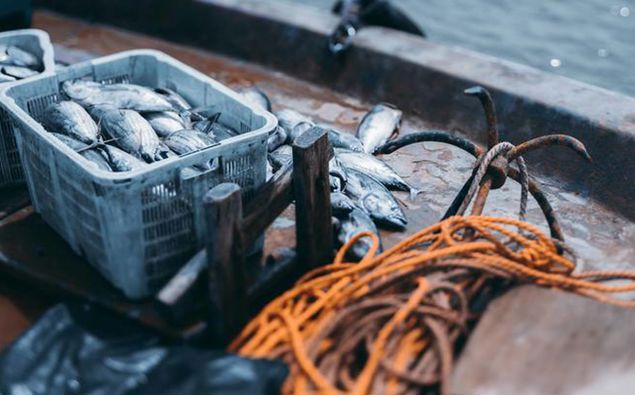 'Massive exaggerations': Marine ecologist criticises Netflix documentary Seaspiracy
Author

Publish Date

Sun, 11 Apr 2021, 10:14AM
New Netflix documentary Seaspiracy has caused a stir, and now scientists are weighing in on its accuracy. 
Made by British filmmaker Ali Tabrizi, the documentary takes a look at the impact the commercial fishing industry has on marine life.
And while it has been consumed by viewers around the world, it has become somewhat divisive, sparking both praise and backlash and a number of fact-checking stories all over the internet.
One man who has weighed in on the debate in the UK is Dr Bryce Stewart, an independent marine ecologist and fisheries biologist at University of York in England. He has spent 20 years researching in this area - and does not hold back with regards to the documentary.
He told Francesca Rudkin that the film does a good job of highlighting over-fishing as a global issue, something most scientists would agree is a big threat to the ocean. 
"But that interacts increasingly with other things like climate change, ocean acidification, pollution of various kinds, so, unfortunately, the ocean is under a lot of threat." 
Stewart says he got caught up in the "lack of accuracy at times" with the film - and the film could do more harm than good. 
"The critics and the opponents of doing something about overfishing are basically finding it very easy to dismiss the film," claiming the movie is oversimplified. 
He says there were some "massive exaggerations" early into the movie, and the filmmakers didn't need to go down that route.
The biggest issue, in his mind, is the claim that there is no such as sustainable fisheries - with about two-thirds of fisheries sustainable.
And while that third is a problem, Stewart says fisheries are needed for around 3 billion people who get most of their protein from fish. 
"By saying there's no such thing as a sustainable fishery and we should all stop eating fish, that's just not a realistic for billions of people around the world."
LISTEN ABOVE