New Zealand to sign RCEP trade deal today
Author

Publish Date

Sun, 15 Nov 2020, 10:49AM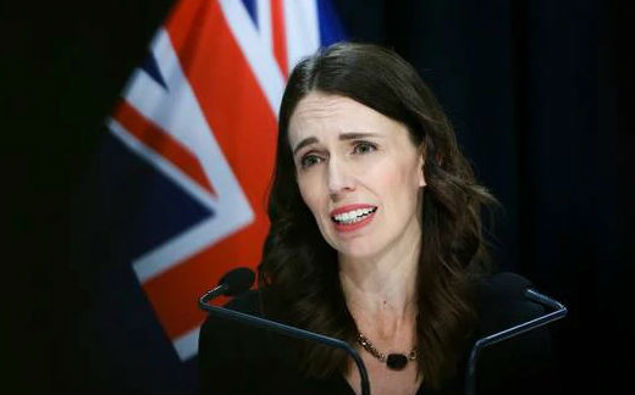 New Zealand to sign RCEP trade deal today
Author

Publish Date

Sun, 15 Nov 2020, 10:49AM
New Zealand is set to join a new trade deal today that will open a free trade zone with 14 other countries. 
Prime Minister Jacinda Ardern last wrapped up speaking with leaders from the Association of Southeast Asian Nations - ASEAN.
The summit took place digitally, and also marked the 45th anniversary of the diplomatic partnership between New Zealand and ASEAN.
In a joint statement with the leaders, Ardern reaffirmed New Zealand's commitment to strengthening its partnership with ASEAN.
Ardern made mention of the shared difficulties we face, including the management of Covid-19, the importance of working collectively, and exploring further opportunities to work together.
Leaders also discussed peace, prosperity, people and the planet, with our nations continuing the relationship.
Today, New Zealand will a sign the  Regional Comprehensive Economic Partnership (RCEP) trade deal. The deal includes Australia, Japan, South Korea, China, the 10 members of the Association of Southeast Asian Nations (ASEAN), and will create a free trade zone that covers nearly a third of the world's trade and economic output.
Meanwhile, locally the Government is set to make masks will be mandatory for everyone travelling on domestic flights and for Aucklanders using public transport as early as Thursday.
Despite confidence the latest Covid-19 cluster is well-contained and widespread transmission is highly unlikely, Covid-19 Response Minister Chris Hipkins will move next week to make masks mandatory on planes and on public transport in Auckland.
The public health order is being drafted and will be presented to Cabinet on Monday with the support of the Prime Minister.
Once agreed and gazetted, it will take 48 hours to come into effect, which means it could be in place by Thursday morning.
Mask use will initially be mandated on all domestic flights and public transport in Auckland, but it's likely other areas which have MIQ facilities or international airports will be included in the order later.
The order is similar to the one issued in August requiring mask use under alert level 2; children and those with medical conditions will be exempt.
It's understood the Government will encourage a light-handed approach to enforcement with a focus on educating rule-breakers before issuing the instant $300 fine.