Martin Devlin: Warriors have earned the right to let retired players back in
Author

Publish Date

Tue, 16 Jun 2020, 5:23PM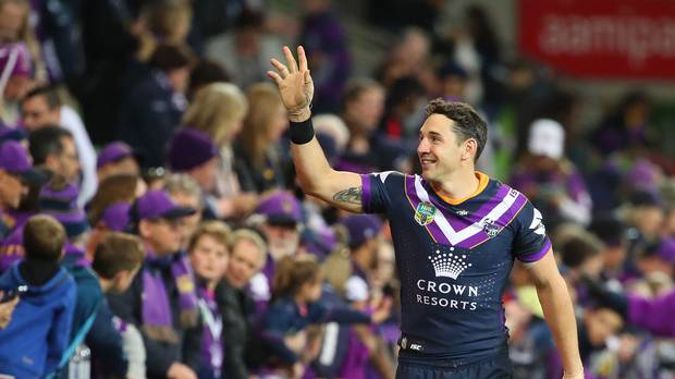 Martin Devlin: Warriors have earned the right to let retired players back in
Author

Publish Date

Tue, 16 Jun 2020, 5:23PM
Yes, yes and yes.
If there is a chance that Paul Gallen, Sam Thaiday and Billy Slater could play for the Warriors this season, I say why not and when can it happen?
The possibility of "retired" players joining the club's injury depleted squad was raised this week, interestingly enough by  those very players themselves. Immediately the story engendered the sort of headlines you'd expect with much discussion in and around league circles about the feasibility and/or possibility of turning these offers into some sort of reality.
Fact is the Warriors are going to struggle this season, they always were. Covid or no Covid, the squad was threadbare at best. The first two games played against Newcastle then Canberra exposed a raft of problems that the pandemic was never going to paper over.
Fundamentally, the game of rugby league never really changes. You need a forward pack that makes consistent go-forward metres, you need a couple of tackling machines including at least one monster who seriously intimidates the opposition, you need a great halves combination capable of closing out games and a good kicking game.
No-one in their right mind can accuse the Warriors of having all those bases covered. Pre-season, I gloomily predicted that the club would have a worse season than even last year when they won seven games and finished 13th.
Recruitment hasn't brought in anyone you'd consider world class or above average and now losing key players like Afoa, Ah Mau, Tevaga and Frei for the season has left the squad looking disastrously light.
And unless the NRL does a complete 180 and reverses it's "no loan players" policy, the prospects for a successful season (and by that I only mean performing better than last year) look grim.
This year will always be an asterisk year for the NRL. An unusual year, an abnormal year, a year where the unexpected almost became the intended.
Gallen, Thaiday, Slater and whoever else might want to un-retire aren't the long-term answer to the Warriors injury woes. But in a season where nothing is as it should be, and being the only club asked to relocate like they have been, surely some slack can be cut & rules relaxed to ensure the club can be as competitive as possible?
Given all the concessions made so far to enable the resumption of the competition, anything else from the NRL would be nothing but  a complete contradiction.