Martin Devlin: Player exodus another kick in the guts for Warriors
Author

Publish Date

Thu, 16 Jul 2020, 2:38PM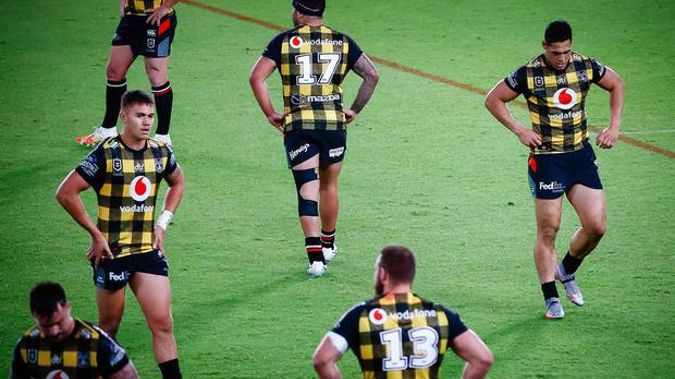 Martin Devlin: Player exodus another kick in the guts for Warriors
Author

Publish Date

Thu, 16 Jul 2020, 2:38PM
It's easy to criticise the four Warriors players returning home in two rounds time. And I'm guessing when they do they'll cop plenty from the many who believe they're letting the team and all its fans down by doing so.
Of course, like most, I wish they'd stick it out.  Only eleven more games 'til season's end, having played seven already since lockdown, it feels like the finish line's in sight. And anyone with even half an interest in the team's fortunes knows that this disruption, on top of every other disaster they've faced, could well kill whatever sporadic morale still exists.
And this is just the off the field stuff. What the Roosters might do to the Warriors in two Saturday's time could send all the players scurrying for cover!
Yes, I jest, but what's the alternative - confronting the truth? The club won nine games last year, and so far three out of nine for this. Problem is beating any of the top teams. Last time that happened was Canberra in the final round robin game last year.  And with seven of the last 11 this year vs current top eight sides the next couple of months  could get very grim indeed.
I'm not saying the four returnees are the difference between winning or losing those games, but their exit from an already bewildered squad is a real kick in the guts.
As if all the uncertainty and disrupted plans caused by the Covid virus caused wasn't enough. Throw in the mandatory quarantine and self-isolation bubble they had to commit to. Then the leaving of families behind not knowing when they'd next be reunited.
Unceremoniously and suddenly sack the coach. Get the owner to go public and name several senior players that won't be getting their contracts renewed - without first privately talking to those same players. Now go back into enforced bubble isolation.
And top it all off with four of your form players jumping ship and returning home. If the Queen owned the club I'd imagine Her Majesty calling 2020 another annus horribilis.
None of us know the individual personal circumstances behind why all these players are returning home. And to be honest, I don't want to know.
What difference would it really make? Other than to provide even more ammunition for those who already think the players reasons aren't worthy enough anyway.
As for their ongoing futures with the club, who even knows? Personally I hope they're all retained and kept on contract. But then again, I also hope they might still all change their minds.