Glen Rice Jr, Breakers under scrutiny after arrest
Author

Publish Date

Sun, 17 Nov 2019, 4:40PM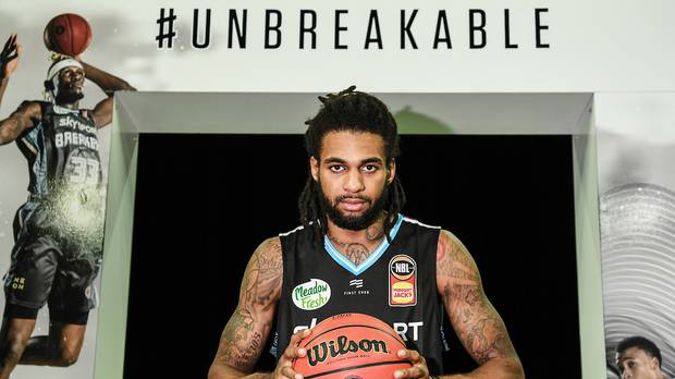 Glen Rice Jr, Breakers under scrutiny after arrest
Author

Publish Date

Sun, 17 Nov 2019, 4:40PM
New Zealand Breakers star Glen Rice Jr has been arrested after an incident at an Auckland bar on Thursday morning.
TVNZ is reporting that the American import was arrested over an alleged assault with intent to injure.
Breakers CEO Matt Walsh confirmed the arrest to NZME.
"There's been a charge - Glen let us know about the incident and we're working through the process and the legal system to try and gather information.
"I don't want to say it's disappointing because I don't have the facts, I don't know what happened and I don't know who was at fault. If it turns out that Glen was at fault then of course it's disappointing."
Rice Jr has a chequered past, but that didn't stop the Breakers from signing him earlier this month, saying at the time that they were hopeful he could be a positive influence on the team.
"Everyone who knows Glen or can Google his name would see he has had a few incidents in his career but my personal experience with him is his ability to create a winning team and to affect the team in a positive way was way more significant than anything else," coach Dan Shamir said when Rice Jr was unveiled.
"The stability and underlying values of the Breakers is exactly the environment someone like Glen needs to focus on being the best player he can be," added Walsh at the time.
However, Walsh was not yet ready to admit that the club had made an error in signing Rice Jr until he has more facts at hand.
However, Wellington Saints owner Nick Mills told Martin Devlin that it is clear that Rice is clearly a problem child.
Mills said that he clear talent, but he is obviously misguided and needs help.
"Don't just put him in a big city and tell him 'go to town buddy and have a good time'. But things in place to protect him, the club, the league and your reputation."
The incident came days after Walsh himself was fined and suspended for two games after a verbal stoush with a NBL commissioner, putting further scrutiny on the team.
Mills says that Walsh is a rookie who got the Breakers for nothing. 
"He thinks he is a damn hero, he doesn't give a damn about New Zealand sport, he doesn't give a damn about basketball, it's his way or no way."