Gerry Brownlee on his new role, resignations and keyboard warriors
Author

Publish Date

Thu, 16 Jul 2020, 6:15PM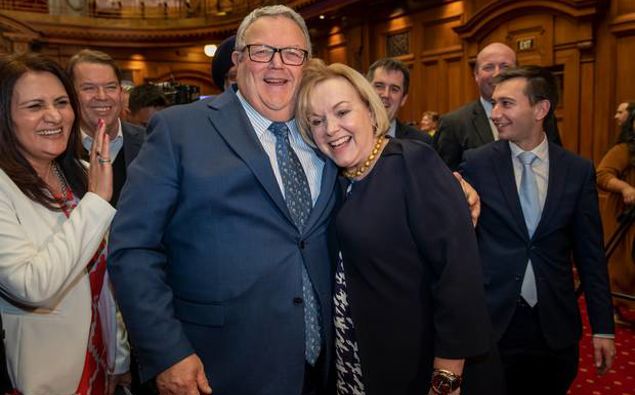 Gerry Brownlee on his new role, resignations and keyboard warriors
Author

Publish Date

Thu, 16 Jul 2020, 6:15PM
Several National MPs have announced their departure - but their new deputy leader plans on sticking around. 
Gerry Brownlee became National's Deputy Leader after Todd Muller's shock resignation on Tuesday, prompting a caucus reshuffle that saw Judith Collins take over as leader.
The new leadership only enjoyed Amy Adams has decided for a second time she'll retire from politics this year, alongside Nikki Kaye - who was rolled as the party's second-in-charge this week.
National's new deputy leader Gerry Brownlee told Simon Barnett and Phil Gifford he wishes Kaye and Adams well.
"In-cue: You know when you wake up in the morning and you no longer have the position for doing a job like this, if you conclude 'I've done as much as I can or want to in this particular job', then it is the right thing to move on.
"It's not good being in a position where you're unhappy."
Asked why he still sticks with politics after entering Parliament in 1996, Brownlee says it is a huge privilege to be part of legislature. 
"As an electorate MP, you get a hands on and tangible feel of the problems people have in their lives.
"You can't fix everyone, that's one of the things that's hardest, but you can become aware of problems." 
When it comes to their competition, Brownlee says that Prime Minister Jacinda Ardern is very personable, and she has done well at emphasising with people.
However, the Government is very good at announcing things but not at delivering on them.