'We're in a world of hurt': Constitutional lawyer on Trump's claims of vote fraud
Author

Publish Date

Thu, 5 Nov 2020, 2:54PM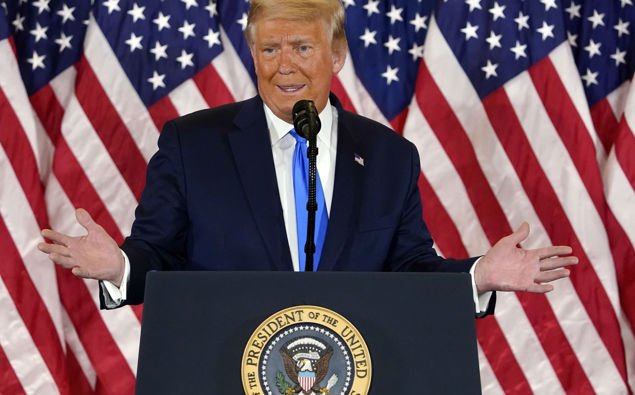 'We're in a world of hurt': Constitutional lawyer on Trump's claims of vote fraud
Author

Publish Date

Thu, 5 Nov 2020, 2:54PM
An American law expert's slamming Donald Trump's claims of electoral fraud - calling them incoherent. 
CNN projections have Biden on 253 of the 270 electoral votes needed to win - with Trump at 213. 
But Donald Trump's campaign team has gone on the attack - seeking a recount in Wisconsin and filing lawsuits in Pennsylvania and Michigan.
US Constitutional lawyer Professor Garrett Epps told Simon Barnett and Phil Gifford polling day ran well.
"We just had an election and these very earnest poll watchers and vote counters began to do their job, and then Trump comes rampaging out into the East Room screaming 'I'm going to destroy everything', and now we're in a world of hurt."
LISTEN ABOVE