Anti-nuclear protester reflects on 24 years since Mururoa Atoll protest
Author

Publish Date

Thu, 10 Dec 2020, 3:48PM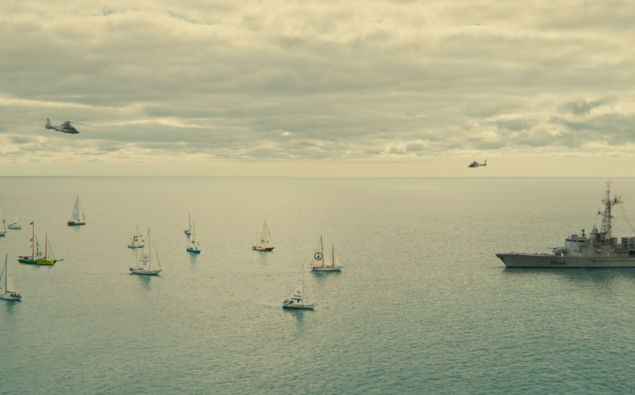 Anti-nuclear protester reflects on 24 years since Mururoa Atoll protest
Author

Publish Date

Thu, 10 Dec 2020, 3:48PM
It's been 25 years since almost 100 Kiwis braved high seas, wild winds and French military to protest the French nuclear testing at the Mururoa Atoll in 1995.  
The protest stirred up enough international media coverage to force the French into the UN's test ban treaty, with no testing in the Pacific ever since. 
Dan Salmon was one of those Kiwis who joined a group and set sail aboard the Chimera all those years ago to unknowingly become embedded in New Zealand's history.  
He's part of a new campaign from Steinlager reliving the Peace Flotilla story which has been directed by Lee Tamahori – you can check it out on their Facebook page.  
He joined Simon Barnett and Phil Gifford to discuss what it was like to be a part of that historic event.  
LISTEN ABOVE