Andrew Dickens: Steven Joyce was the first bit of economic sense I've heard in a while
Author

Publish Date

Thu, 28 Jul 2022, 2:04pm
Follow the podcast on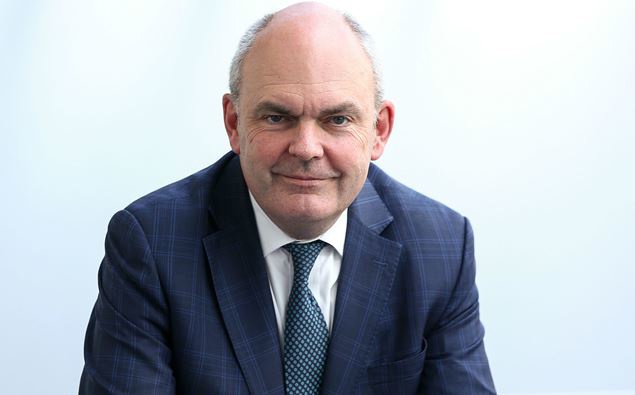 Andrew Dickens: Steven Joyce was the first bit of economic sense I've heard in a while
Author

Publish Date

Thu, 28 Jul 2022, 2:04pm
How good was it to hear Stephen Joyce with Kerre Woodham yesterday morning?
The former Finance Minister talked calmly and rationally about our inflation crisis and government spending.
I hope Christopher Luxon was listening, because he has a lot to learn.
It was great to hear Mr Joyce talking about the inflation spike and it's causes.
He correctly said it's unique quality was that it was a supply shock and not a demand shock that created an inflationary situation that exists worldwide.
Even before the pandemic we had a low interest rate environment. With so much cheap money floating about we saw long term asset price increases. Like houses and baches and furniture and boats and art.
When lockdowns started, that money got even cheaper and money printing pumped even more into the system.  
And much to the surprise of every reserve bank around the world we kept on shopping.
It's like they had no idea that someone had invented the internet and they had no idea how resilient vast sectors of our economies actually were.
In fact corporate profits increased 49 percent over the pandemic.  In Australia they increased by 60 percent.
So it was February of last year that Steven Joyce and others started wondering whether the Reserve Bank interventions were needed.
But at the same time the National Party and many business figures were arguing that even more Government spending was needed to help, when with hindsight we know it wasn't.
Joyce knew that but the current leaders of National and Labour never saw it. Or if they did they never said anything about it. The politics of economics these days means that all your opponents policies are rubbish and yours are unimpeachable and that is simply not true.
Steven Joyce was then asked about government spending.
In question Time on Tuesday Christopher Luxon asked the Prime Minister if she regretted government spending during the pandemic. She ripped into him saying that she will never regret the wage subsidy and will never call business soft.
Yesterday Steven Joyce said you don't stop government spending.  You stop wasteful government spending.  He suggested a $500 million bureaucratic overhaul of the Health system right now was bad timing.  Also a $300 million revamp of public broadcasting should be put on ice.
I agree.  And it's a lesson we all need to learn. We all need to stop wasteful spending. The Government and the business world.  
If you're increasing your prices more than inflation right now and increasing your profit then you're a part of the problem too.
Steven Joyce was the first bit of economic common sense I've heard in a long while.