Maritime expert: Suez Canal blockage was 'an accident waiting to happen'
Author

Publish Date

Tue, 30 Mar 2021, 4:50PM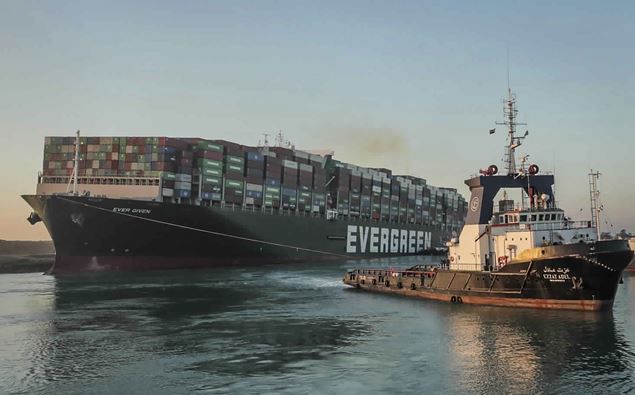 Maritime expert: Suez Canal blockage was 'an accident waiting to happen'
Author

Publish Date

Tue, 30 Mar 2021, 4:50PM
Salvage teams have finally freed the colossal container ship stuck for nearly a week in the Suez Canal, ending a crisis that had clogged one of the world's most vital waterways and halted billions of dollars a day in maritime commerce.
A flotilla of tugboats, helped by the tides, wrenched the bulbous bow of the skyscraper-sized Ever Given from the canal's sandy bank, where it had been firmly lodged since March 23.
Sydney University Professor of Ports and Maritime Logistics Michael Bell told Simon Barnett and Phil Gifford that while the Canal has been widened in recent years, container ships have rapidly grown. 
"If it wasn't this ship, it was the next larger ship, as they keep getting bigger."
He says that the canal operators will be looking at what else they can do to widen the canal in the wake of this incident. 
LISTEN ABOVE