Jack Tame: What can home owners do for the housing crisis?
Author

Publish Date

Sat, 3 Apr 2021, 9:36AM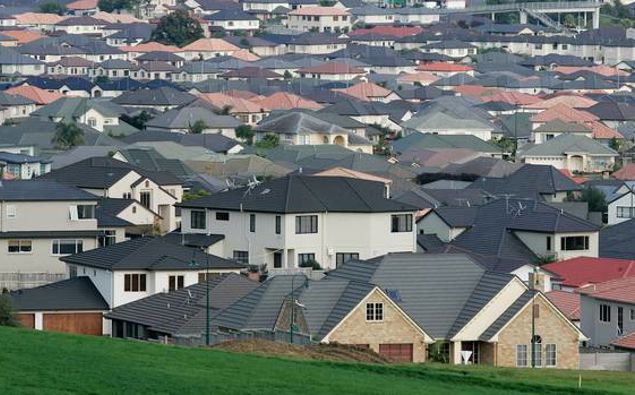 Jack Tame: What can home owners do for the housing crisis?
Author

Publish Date

Sat, 3 Apr 2021, 9:36AM
I was flying into Auckland on Thursday after a spending the first half of this week on Aotea Great Barrier Island.
It was a wonderful trip - I'll tell you more about that soon - and the flight back to the mainland came courtesy of a little Cessna Caravan and Great Barrier Air. If you haven't been before, flying Great Barrier Air is wonderful. Like other regional airlines, it's pretty much just as chilled out as you might imagine. All the passengers squeeze inside a cabin space about as high and wide as in a car. If you're in Row A you can pretty much reach out and touch the controls. There's no fancy safety video. There's no inflight snack. There's not even a co-pilot! It's fantastic. And the views across the Hauraki Gulf are astonishing.
But it was coming back into Auckland, flying at a low speed and at a lower altitude than you would in a big commercial jet, that I found myself really focusing a couple of features of our biggest city.
For starters, and this is probably pretty obvious, Auckland is incredibly spread out. Just ridiculously spread out. From the far-Eastern suburbs to the outer reaches of the North Shore is a vast suburban patchwork. If it were an unfamiliar city you might think it was home to five million people.
Except the other thing you notice, and this might also seem prettttty obvious, is that the houses are all one-or-two-storied. And almost all have backyards.
Don't get me wrong; I love a backyard. I love gardening. I love playing backyard cricket. I think it's really important for kids to play outside and feel dirt underneath their fingernails. 
But at a time when we are lamenting the ludicrous cost of housing in this country, and Auckland is top of the pops, I couldn't separate our crisis from that very simple and obvious observation: Auckland's houses are too spread out for the city's population. 
I understand that as Kiwis, most of us have grown up with a version of the quarter-acre dream. That dream might have been sustainable when Auckland only had half a million people. Indeed, our other big cities are only just starting to experience the pressures of endless sprawl.
But it seems to me that one of the most important solutions to the housing crisis is our responsibility. Not the government's responsibility. Not the Reserve Bank's. We are responsible for a collective attitude change when it comes to intensification. 
That doesn't mean fifty-storey tower blocks in every neighbourhood. But it does mean smart density. It means many more town houses and terraced housing options in our cities. It means making Auckland's neighbourhoods look a little more London and a little less Gisborne in the 1950s.
Of course, when developers try and bring about these changes, they're often challenged by existing property owners who moan that more intensive housing will affect the 'character' of their neighbourhoods. These are the same people who complain about 5% rates rises even as their house values increase by $150,000 a year. They are acting against the collective interests of everyone else in their wider community. 
Density is the pay-off for choosing to live in a big city. With the right sort of development and public transport infrastructure, there are all sorts of benefits that come with living in higher density environments. And if you don't like it, simple! Move to a town or a region where space is at less of a premium. 
I agree with the government on one thing… the housing crisis is going to take a require a massive set of solutions. Many of those policies lie at the feet our elected officials. But there are things the rest of us can do to help ease the crisis. For starters, stand up to the NIMBYs.