Jack Tame: We should use Vaccine Passports nearly everywhere
Author

Publish Date

Sat, 9 Oct 2021, 9:39am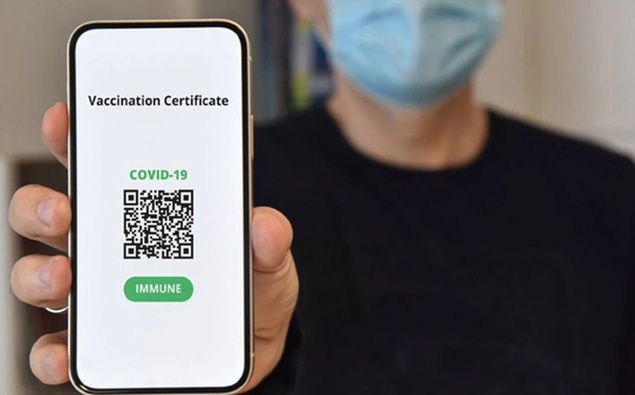 Follow the podcast on
Jack Tame: We should use Vaccine Passports nearly everywhere
Author

Publish Date

Sat, 9 Oct 2021, 9:39am
It couldn't have been simpler.
I logged into the new 'My Covid Record' website. A big banner up the top warned me the website is still under development and might have a few hiccups, but it was seamless for me. I entered my identification details and soon the confirmation stared me back in the face.
Jack Renfrey Tame. As of Thursday October 7th, 2021, officially doubled vaccinated for Covid-19. I could show my name and a little QR code. My NHI number. Proof of vaccination. Easy as that.
The development of a vaccine passport (or whatever you want to call it) is another little milestone in our response to Covid. In my opinion, it's taken far too long to get to this point. The passport system should have been under development as soon as we ordered vaccines, if only as an insurance policy. Despite similar systems being used in countries all over the World. as recently as August Jacinda Ardern was ruling out a requiring a vaccine passport in New Zealand. But Delta and the drop-off in our vaccination rates has changed all that. At the very least, you'll need confirmation of your vaccination status to attend big events over summer.
Personally, I think we should go even further. With a few exceptions, all businesses and organisations should have the right to deny access to people who have chosen not to be vaccinated. We should allow legitimate medical exemptions. And regardless of their vaccination status, Kiwis should be able to access essential services. Everyone should be able to go to the supermarket or the doctor. But any discretionary venue – restaurants, cafes, theatres, libraries, retail shops, – should be allowed to demand proof of vaccination before letting someone inside.
This is already the setup overseas. Two weeks ago, Brazil's President staged a photo-op in New York, for which he ate pizza while standing on the sidewalk. As an unvaccinated person, he wasn't allowed inside. But that was his choice. Good riddance, as far as I'm concerned.
It's important to note a vaccine passport system is quite different to a flat-out nationwide vaccine mandate. We won't be forcing everyone to be vaccinated. You can still choose not to get the jab. But there will be consequences for the choice.
The way I look at it, refusing a vaccine is a bit like smoking. As far as I'm concerned, you can choose to smoke a cigarette. The health impacts are well-documented, but that's on you. However, the moment your choice impacts upon my health, the moment I'm sucking in second-hand smoke, we have a problem.
Your freedom to smoke a cigarette in a restaurant impacts my freedom not to get lung cancer.
The primary reason someone should get vaccinated is because the science is clear – vaccinations protect our health.
But a person's choice not to get vaccinated impacts us all. If someone's not prepared to contribute to the greater good of society, why should they benefit from a society's collective rewards?
LISTEN ABOVE