Jack Tame: The most important week in our Covid response
Author

Publish Date

Sat, 18 Sep 2021, 10:37AM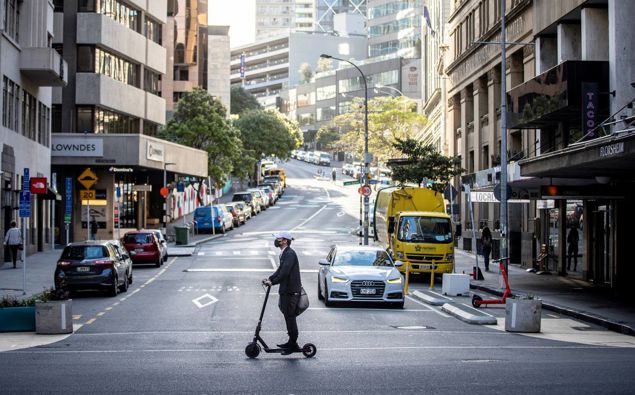 Jack Tame: The most important week in our Covid response
Author

Publish Date

Sat, 18 Sep 2021, 10:37AM
I got up early, drove out to the airport, and joined the lines of cars slowly crawling between the big marquees.  
It was simple. It was fast. The staff were friendly and efficient. It felt oddly momentous.  Significant. A bit like I feel when I cast a ballot on election day. One day I'll tell my kids about the time I first got vaccinated for Covid-19. 

That's the thing. We don't just get vaccinated to protect ourselves. My jab wasn't just for me. It was for older people who might be more susceptible to the virus. It was for the kids who aren't yet eligible for the jab. It was for my nephew, Ren, and my niece, Elsie. It was for my colleagues. My friends. Anyone and everyone with a compromised immune system. My jab was for all of us.

This is going to be one of the most important weeks in the history of our Covid-19 response. And not just because of Cabinet's lockdown decision. This is one of the most important weeks because we're at the point in the pandemic response where we've reached our absolute lowest barriers to vaccination. Our vaccination numbers over the next few days will give us the clearest insight yet about the levels of vaccine hesitancy in New Zealand, and our chances of reaching an 85% or 90% vaccination rate for the population. 

Think about it. As of today, anyone over the age of twelve can be vaccinated. For free. The safety and efficacy of the vaccines have been publicised widely for months. You don't need a booking. You don't even really have to queue. There are drive-in centres operating and mobile vaccines buses doing the rounds. With shipments from Spain and Denmark, we have absolutely no concerns about supplies of the Pfizer vaccine. Everyone in every part of the country has had a good taste of lockdown, so I don't think the pandemic or the vaccination program will come as breaking news. You would hope that even the hardest workers or busiest parents, or people with mobility issues might have been able to work out how to get a jab. Of course, there will always be a few exceptions and people in tiny little remote places for whom access is incredibly difficult. But if eligible New Zealanders haven't received at least one jab by the end of this week, what more can we do? In short: if not now, when?

As for lockdowns, I don't know what the powers-that-be will decide on Monday but it looks pretty likely Auckland will be moving down to Level Three. It tells us a few things. First of all, the tools for Covid-19 containment are a whole lot better than they were at the start of last year. More people are vaccinated. Contact-tracing and genomic sequencing make tracking the spread of the virus easier. Perhaps more than anything... we're over it. The social contract is fraying. I don't think we need opinion polls or comprehensive population analysis to confirm it. We feel it in our bones. People who've had kids at home for the last month are pulling their hair out. Parts of the country that haven't seen Covid in more than a year are really sick of restrictions. If our politicians had the same risk tolerance as they did for Covid-19 during the lockdowns last year, there's no way on Earth that Auckland would be shifting. But New Zealand is fed up. And the Prime Minister knows it.

Some modellers think it's quite possible we don't get to absolute zero for Covid cases in the community for several weeks, if we ever get there at all. I know a lot of the cases are linked, but we are still seeing people with the virus active in the community. And even if we do stamp out this outbreak, it's only a matter of time before we have another one. Hence... vaccines vaccines vaccines.

If you've been holding off for whatever reason, what are you doing this morning? Treat it as an outing! Roll up your sleeve. Relax your bicep in the knowledge that you are contributing to the greater good.