Jack Tame: The end of MIQ, but there's still one big hurdle
Author

Publish Date

Sat, 5 Feb 2022, 9:25am
Follow the podcast on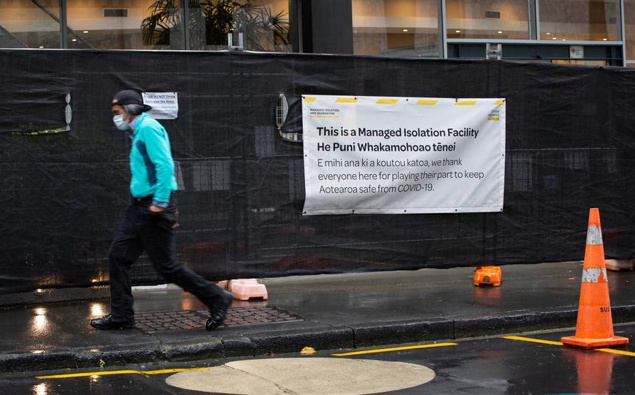 Jack Tame: The end of MIQ, but there's still one big hurdle
Author

Publish Date

Sat, 5 Feb 2022, 9:25am
For those of us who live in New Zealand, MIQ has been pretty bloody good.
Not perfect, no. But good enough to keep out the worst of the virus for the best part of two years. Of course, for New Zealanders based overseas who've wanted to get home, the experience has been pretty different. As New Zealand citizens, most of our opinions have been informed by our own individual experiences. If you've been separated from a loved one, or been denied precious moments with new or dying family members, the cruelty of the MIQ lottery system will stick in your throat. It'll be a defining memory of the pandemic. But the truth is, MIQ is still running today because it's popular. A majority of New Zealanders, most of whom are in the country, think the MIQ lottery is necessary for their own protection.
If nothing more, the Charlotte Bellis fiasco has probably hastened the end of MIQ for most people arriving in New Zealand.
But the end of the MIQ lottery is only one piece of the puzzle that needs to be sorted for New Zealand's reconnection with the World. And for all the clarity around different dates for different travellers, the new Tourism New Zealand campaign that's been launched overseas, and the end of MIQ, there is still one massive hurdle at the border.
New Zealand won't be in a position to properly reconnect with the world until we no longer have a requirement for extended at-home isolation.
If you were a fully-vaccinated international arrival landing in Sydney this afternoon, you'd be expected to go home, self-isolate, and take a rapid antigen test. Once you'd received a negative result, you wouldn't have to isolate any longer. You'd be good to go! For a week, you'd just have to avoid high risk places (rest homes, prisons, hospitals etc), before taking another rapid antigen test on day six.
I'm not saying we should be New South Wales... yet. Australia's at least a couple of months ahead of us with Omicron. We're still waiting for the big surge.
But the self-isolation requirements announced by the Government this week, where all new arrivals are treated as close contacts, will be a significant disincentive to people who want to travel to New Zealand.
So what?! You might argue. It keeps us safe! Perhaps.
But when we look back at 2022, something tells me Omicron isn't the thing that will have caused the most pain. Especially if most of us have received our booster shots.
No, INFLATION will be the word of 2022.
And removing as many barriers at the border as possible for workers and tourists alike, is one of the few things we can do to try and slow it down.