Jack Tame: Thanking Cullen for Kiwisaver
Author

Publish Date

Sat, 21 Aug 2021, 9:48am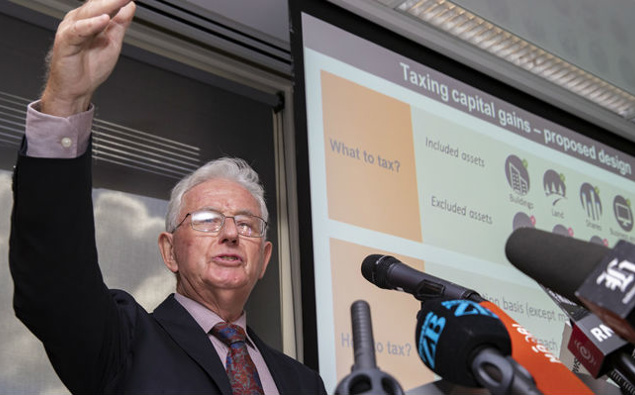 Follow the podcast on
Jack Tame: Thanking Cullen for Kiwisaver
Author

Publish Date

Sat, 21 Aug 2021, 9:48am
I visited Sir Michael Cullen at his home a couple of months ago and had the great privilege of a few hours of his time, at a moment when it was clear his time was very limited. 
We spoke about all sorts of different things: Rogernomics, the monarchy, the foreshore and seabed. He talked about God (or, in his opinion, the lack thereof). He spoke frankly about his illness and death. 
For an egalitarian, Sir Michael Cullen lived a very rich life. And upon news of his death yesterday I found myself thinking of one specific policy, one piece of his work that we discussed, that really stands out to me. 
Kiwisaver is amazing. It's such a good idea. Simple. Boring. But incredibly effective. More than the Super Fund and more than interest free student loans, I think Kiwisaver will define Sir Michael Cullen's legacy for generations to come. 
There is currently about $60 Billion under management in New Zealanders' Kiwisaver accounts. Just think about that. $60 Billion. For a nation of notoriously bad savers, a nation with ludicrously high house prices and massive personal debt, Kiwisaver could be the difference between dignity in older age and a pretty miserly existence. 
In a way, the beauty of it is that half of us don't even know we're saving. We don't think about funds or providers. We never consider the power of compact interest over time. If we're automatically enrolled, it's much more hassle to organise a Kiwisaver holiday than it is to just keep on contributing. 
I'll be honest, as a younger person, I sometimes feel resentful about the future my generation faces. Many people my age will be locked out of home ownership. The sustainability of superannuation is seriously under threat. Climate change is baked in, and we're the ones who'll have to live with the effects. 
And truthfully, we won't really see the true scale of Kiwisaver benefits for a few more decades, when people who've been enrolled in Kiwisaver for the whole of their working lives can access the money they've tucked away, when they finally turn 65. 
Therefore it's my generation, for all the things we feel short-changed by, who will most benefit from Kiwisaver.  
All of us who are lucky enough to make it that far and who have been in Kiwisaver since the beginning of our working lives will have Sir Michael Cullen to thank for giving us a materially better retirement.
A society grows great when old men plant trees whose shade they know they shall never sit in. I hope we remember him then as we do today.