Jack Tame: Super Saturday is super Kiwi and I'm here for it!
Author

Publish Date

Sat, 16 Oct 2021, 9:33AM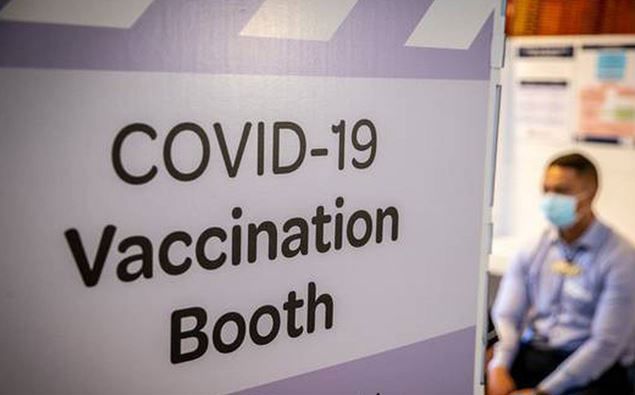 Follow the podcast on
Jack Tame: Super Saturday is super Kiwi and I'm here for it!
Author

Publish Date

Sat, 16 Oct 2021, 9:33AM
I'll be frank.
If you're due for one of your vaccination shots and you PAY for a coffee today...well, sorry, but you're an idiot. Because no matter where you are, in what corner of this wonderful country of ours, I can pretty much guarantee you that a vaccination centre near your place is giving away free coffees to everyone who gets the jab today.
Call it double shots for double shots! I've gone through the plans in every single DHB in the entire country and my main takeaway for Super Saturday is that we are in for some serious caffeine crashes.
If you need something to compliment your Java Jive on this most Kiwi of occasions, the good news is New Zealand has the smorgasboard to match.
Cromwell Pharmacy has home baking. Life Pharmacy on Manners Street has free donuts. Newton School has Halal sausages and in Rotorua they've cooked up hangi. Get the pfizer, see a geyser!
Actually, one of the things I enjoyed while researching all of the Super Saturday events was playing 'match the free food to the DHB'.
Guess where you'd find the vaccination centre offering a free 'big block' of Whittakers chocolate. And be advised, they actually go out of their way on the District Health Board website to clarify it's definitely a big block of Whittakers. That's in Lower Hutt.
Where would you get delicious bacon and egg fry bread? Moturoa in Taranaki.
What Rotary Club is putting on coffee and a slice? No word if it's ginger or caramel or tan, but you know it's gonna be delicious coming from the fine bakers in Whanganui.
Free icecream? Greymouth, baby.
Here you go... guess this one: Where can you get a vaccine and a free glass of refreshing, lightly-carbonated, gut-friendly kombucha? That's at Wellworks Pharmacy in Wellington, of course.
You get vaccinated on an Air New Zealand jet. There are competitions galore. If you're in Hawkes Bay you can win an iPhone. If you're in up North in Whananaki you can win a stay at a fancy resort. If you're in Richmond you can get free tickets to the speedway. In Dunedin if you get vaccinated, you can win a wax treatment. Increased viral resistance AND a pubic spruce! Two birds with one stone.
It's easy to be facetious about all of this stuff. It's easy to mock Super Saturday and the Vaxathon. Maybe it feels a bit silly to you. I must admit, the pragmatist in me wonders how many people who haven't had a jab yet are going to be won over by a vaxathon. And after all, it's the first jabs that matter most in the battle for vaccination.
But today, on Day-whatever-it-is of lockdown in Auckland, I've made a conscious decision to be positive. Super Saturday is about more than just jabs. It's bigger than that. It's an occasion to unite us a bit. A common cause at an extremely stressful time.
And fundamentally, I think we should do whatever it takes to get as many people vaccinated as possible. Whatever it takes. If that means a few thousand coffees and chocolate bars and Mr Whippy soft serves, good! If someone is incentivised to be vaccinated by a chance to rip some unwanted hair off their nether regions, a sack-back-crack-wax-and-vax, great! If it means watching Ashley Bloomfield get dunked in a vat of congealing gunge, fantastic!
And if all of that stuff still isn't enough to incentivise you to get vaccinated, maybe the less silly stuff will get you or someone you know over the line.
In most cases, one vaccine dose will keep you alive. Two vaccine doses will keep you out of hospital. They'll help to keep your family safe. Your friends. Little kids who can't be vaccinated. It's the safe thing to do. It's the civic-minded thing to do. It's the Kiwi thing to do. And whether we're vaccinated or not... the virus is coming.