Jack Tame: My biggest takeaway from Covid-19
Author

Publish Date

Sat, 19 Dec 2020, 9:22am
Follow the podcast on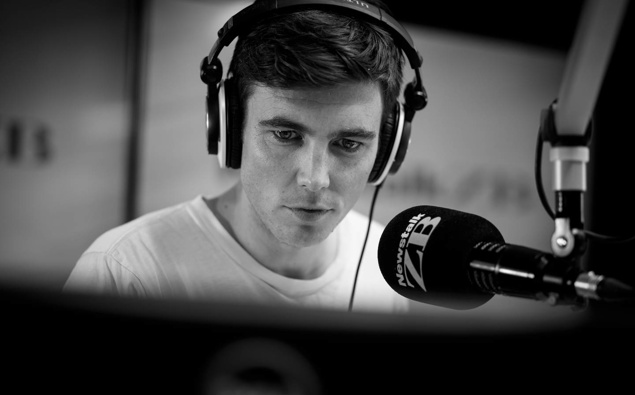 Jack Tame: My biggest takeaway from Covid-19
Author

Publish Date

Sat, 19 Dec 2020, 9:22am
At the end of the nationwide pandemic lockdown, I sat down in my spare bedroom and recorded myself speaking for an hour. Maybe it sounds a bit silly, but I just figured we were living through a fascinating historical moment. I wanted to record my memories and experiences while they were fresh. I dunno; I thought it might help someone's Year 11 History project in a few decades' time.  
2020. Yep. I was there for that.  
I think I'll do the same over my summer break. Record another little spiel with my memories of 2020. Because I feel that stuff  
I had a great moment yesterday afternoon, luxuriating in the heat of Auckland's summer sun in the centre of the Viaduct, with hundreds of people who'd come down to enjoy the America's Cup. I sent a photo to friends overseas of Kiwi crowds, unmasked, sitting shoulder-to-shoulder eating ice cream and enjoying spectacular racing. 
'Summer in New Zealand!' I said.  
'I'm so jealous.' Said my friend in New York. 'That looks amazing.'  
Most Americans can only dream of safely moving through crowds, but even in the worst-hit country, there is reason for optimism. It turns out my friend had her own bit of news. As a frontline health worker in a Manhattan hospital, she's scheduled to receive her first dose of the Pfizer vaccine on Tuesday this week. America is staring down a bleak winter, no doubt. But maybe, she said, this is the beginning of the end.  
So what have we learnt from this year? In what ways are we wiser than at this time last year? 
For me the single biggest takeaway from Covid-19 is that for many of us the pandemic brought our priorities more sharply into focus. This year has made think a little more than I did 12 months ago, about the life I actually want to live, and the people who are most important to me.  
I dunno about you, but when life is normal, with the normal freedom we enjoy, I get kind of caught up in the noise and momentum and inertia of working and eating and sleeping, without actually pausing to consider how I want to live my best life and if I'm prioritising the right things. I'm not saying I'm gonna dedicate myself to a monastic existence and write a book on middle-class mindfulness. It was just a shock to me to realise all of the things we take for granted. It was interesting, for example, when the World shut down and all of a sudden I wasn't able to see them, how much I missed my family and friends… even after only a couple of days.  
So. How to make sure we change our behaviour, as a result of all of this? It's actually not that easy… especially when New Zealand's pretty mint right now. 
Little changes I guess. I've deleted Twitter off my phone. Sure it sounds silly, but I don't know how many months of my life I've lost to mindlessly scrolling through people saying nasty things online. I don't need that.  
I've started group chats with friends who live overseas, so we're all still sharing the same in-jokes. I'll never moan about a long-haul flight ever again!  
I want to think about some other things, too. Christmas and summer is a good time to take stock. To reset.

And as we all bid farewell to the annus horribilis… maybe that's a good question to ponder. What will your experience in 2020 change about the things your prioritise in 2021, and for the rest of your life?