Jack Tame: Incentives worked for Teslas...why not e-bikes too?
Author

Publish Date

Sat, 7 May 2022, 9:20am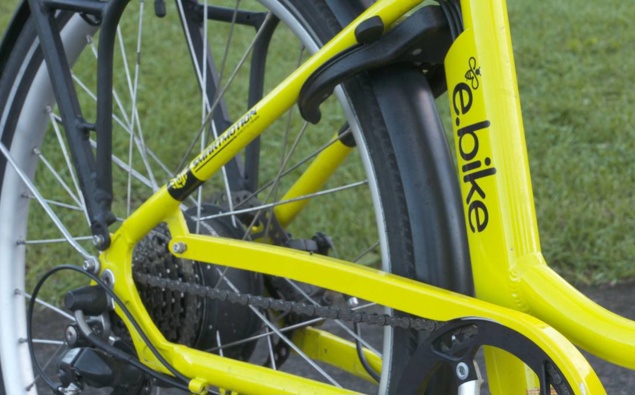 Follow the podcast on
Jack Tame: Incentives worked for Teslas...why not e-bikes too?
Author

Publish Date

Sat, 7 May 2022, 9:20am
Don't you feel like you're seeing more Teslas at the moment?
I do. I feel like I see them everywhere. They're ubiquitous. It's not just an Auckland thing. And even though I live right next door to the Tesla showroom on Karanagahape Road, I swear that's not it! I was in the South Island and in Wellington this week, too, and kept noticing Tesla Model 3s.
I'm not crazy. I'm not seeing things. There's been a surge in electric vehicle imports. In the year to March, the number of EVs and Hybrids imported into New Zealand doubled compared to the year before. Imports made up 7% of all passenger vehicles as consumers cashed in on the Clean Car Discount and the exemption on road user charges for EVs. The Tesla Model 3 made up almost half of pure electric sales and the value of those sales was up more than 300% year-on-year.
It shows the impact of incentives, but the a new Tesla will still cost you more than 60 grand. And as the government prepares to release it's Emissions Reduction Plan in the next few weeks, there's an obvious cheaper option that deserves its own incentives programme.
E-Bikes are so good. If you haven't had a spin on one yet, you don't know what you're missing. Depending on your bike, you only have to pedal a wee bit (Or not at all) and in no time you're travelling at 25 or 30km an hour. I'm forever being overtaken on my normal bike by people almost twice my age, speeding uphill. They're fun! They're fast. They're efficient. And it's so much better than sitting in traffic.
A new e-bike costs about $2000. The Clean Car Discount knocked thousands off the price of a new EV, but no financial incentives have been in place so far for electric bikes. For middle class people in city fringe suburbs, maybe $2000 isn't such a barrier. But not everyone has that kind of money lying around.
We've seen what financial incentives did for Tesla sales. If we want to get more cars off the road and reduce both congestion and emissions, why not make it cheaper for Kiwis to switch to two wheels, as well?