Jack Tame: Human beings are not very good at listening to Mother Nature
Author

Publish Date

Sat, 24 Jul 2021, 9:52am
Follow the podcast on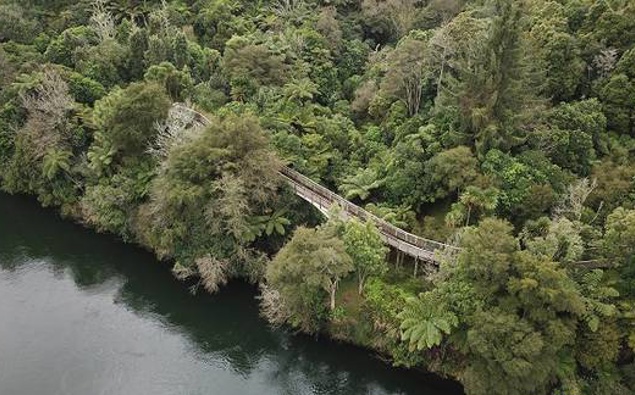 Jack Tame: Human beings are not very good at listening to Mother Nature
Author

Publish Date

Sat, 24 Jul 2021, 9:52am
For all our species' achievements and all our billionaires blasting off to space, a few events this week have reminded me of one our fundamental shortcomings. Human beings are not very good at listening to Mother Nature.  
Take the Olympics. It's very obvious to anyone with a scintila of intelligence the Olympic Games should not be going ahead. I love sport. I love the idea of the Olympics in theory. But for goodness' sake, could there be a less-appropriate time than in the middle of a global pandemic to have people from all corners of the Earth travelling to gather together in one place? (Anyone would think there are billions of dollars on the line, and that concerns over that money might have outweighed every other concern). Infection numbers are surging once again in Japan. Mother Nature is telling us something but the organisers of the games blunder on with their eyes squeezed shut and fingers in their ears.  
My second point is this: I feel sad for Toa, Wellington's orca calf, and I really sad for those who'd grown close to Toa throughout the rescue effort. I know this is delicate and I'm not trying to upset anyone, but unfortunately there was a sense of inevitability about the situation. It's heartbreaking to see a little calf like Toa separated from its pod and it's only natural for us to anthropomorphise, but I was personally a bit uncomfortable about it all. I just worried that a lot of people (And a lot of children) were getting caught up in the romance of the story and a bit caught up in false hope. Mother Nature can be cruel and sometimes all the will in the world cannot defy her.  
My third point on Mother Nature regards the weather events of the last week. This time last Saturday, I started the show by speaking to you about the Groundswell farmer's protest. As I was on air, the rain was falling heavily in Buller and parts of the Upper South Island. Things were starting to look really bad. But by the end of the weekend, the scale of the destruction was clear. Westport was inundated in what was apparently a once-in-a-century weather event. The image that stuck with me was of cow carcasses being scraped up off the beach. Cows that'd been swept off their land and to their deaths.  
To be honest, I'm a little surprised more people haven't noted the irony of the situation. The Groundswell protest was followed almost immediately by an historic flood that absolutely hammered farmers. I understand Groundswell was about a lot of different things. But some of the central issues people protested were government climate change policies. I'm not saying last week's flood was totally attributable to climate change. But the main reason we have emissions reductions targets and a rebate scheme that taxes big, fossil-fuel burning vehicles is to ultimately try and prevent traumatic weather events like last weekend. 
Perhaps Mother Nature is telling us something. Perhaps it would pay to listen.