Jack Tame: How will we handle the surge?
Author

Publish Date

Sat, 29 Jan 2022, 9:30am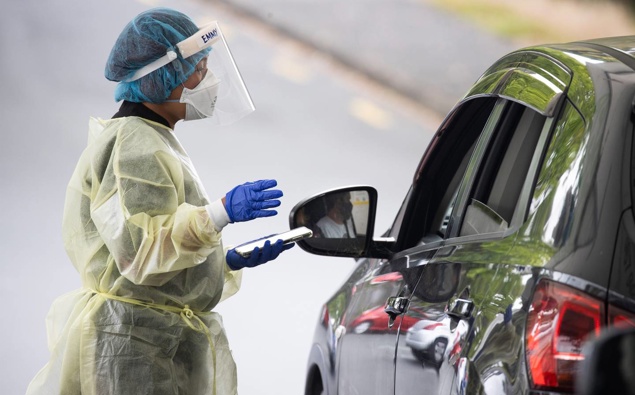 Follow the podcast on
Jack Tame: How will we handle the surge?
Author

Publish Date

Sat, 29 Jan 2022, 9:30am
It was a summer holiday on borrowed time.
You've gotta admit, it's pretty remarkable we made it this far without Omicron sweeping through. New Zealand enjoyed Christmas without widespread community transmission. Despite DJ Dimension, we made it through the New Year and most of January. But I think we can all see the end is nigh. It's quite feasible that by this time next week, our Omicron daily case numbers will be in the thousands.
Timing is everything in the Covid-19 response. In December, opposition MPs wanted the borders opened to people travelling from so-called low-risk countries, including Australia, so long as they'd had two vaccinations, tested negative before travelling, and were prepared to isolate at home. You can only imagine how much faster the new variant would have been circling here.
All up, the hesitance to relax border restrictions probably bought us six weeks. Time for summer holidays, sure, but time also for a lot of Kiwis to receive their booster jabs.
Unfortunately, I'm not one of them. Because I was in Group 4, even though I got my first and second vaccines as soon as I possibly could, I don't qualify for a booster until after Waitangi Day. That means I won't benefit from the full effect of the booster shot until the last week of February. Again, timing is everything! If the original vaccine rollout had come just a little bit sooner, me, and hundreds of thousands of other New Zealanders would have the chance to be much more protected against this variant before we hit thousands of daily cases.
I think the government deserves a serve for the Rapid Antigen Test debacle. I understand the theory behind wanting to control the limited stocks. They want to make sure everyone has access regardless of where they are in the country. Theoretically they can control the supply to different regions depending on where the outbreak is flaring up. All that stuff makes sense.
But a more prudent approach would have meant we could do both. We'd have enough public tests available for everyone who needed one, and businesses that wanted to be extra cautious could use their own private supplies for maintenance testing their staff. The government is effectively pushing in the queue and bullying out private orders. What'd I say? Timing. It wouldn't have been necessary if the Ministry of Health had acquired more tests, earlier.
In the long run though these are probably not the things that will stick in our minds, or the things by which we will judge the Omicron response. In all likelihood, tens or hundreds of thousands of New Zealanders are about to contract the virus. It'll be our biggest infection since start of the pandemic. Maybe our biggest ever. The most important measure will be how New Zealand manages the surge of cases. Can we keep the pot on a gentle simmer, protecting our healthcare services? Or will it boil and bubble and overflow?
There's reason to be optimistic. We're a highly-vaccinated society. The New York Times reported this week that people who've been double-vaccinated and boosted face a greater
risk by getting in a car than they do from Omicron. That doesn't mean everyone is protected. But if we're able to manage Omicron, provided there are no new strains... there can be few sensible arguments from stopping New Zealanders abroad from finally coming home. Dare we cross our fingers and hope this might be the beginning of the end?
LISTEN ABOVE