Jack Tame: Get their stories before it's too late
Author

Publish Date

Sat, 26 Mar 2022, 9:45am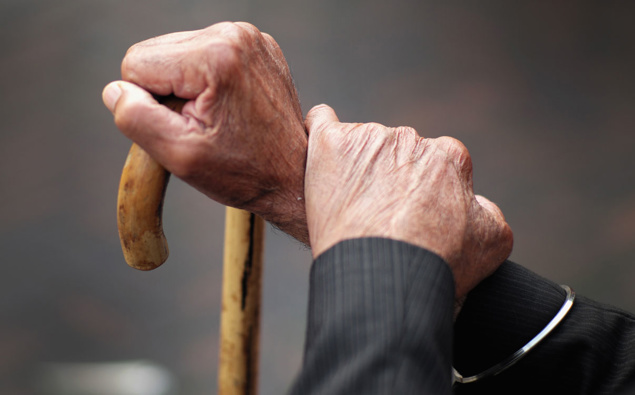 Follow the podcast on
Jack Tame: Get their stories before it's too late
Author

Publish Date

Sat, 26 Mar 2022, 9:45am
Last year, in those fleeting months before Delta was discovered in the community and the Trans-Tasman bubble was closed, I flew to Australia and spent a few days with my grandma. 
It was just the two of us for four or five days. A grandma and her eldest grandchild, sixty years between us. By that stage, Granny was too frail to drive. I hired a car and we went on a few day trips together. She took me up to Kapunda, where the first of her ancestors to arrive in Australia settled almost 190 years ago. We went to a museum that celebrated the life of her best-known relative, Sir Sidney Kidman, a cattle barron who once had landholdings greater than the size of Australia. We lunched at our family's favourite cheap Italian cafe, the first place I ever tasted gelato.  
In the evenings, Granny told me about her childhood. She was born in the 1930s on a remote station, 500km north of Adelaide. The closest property with other children was more than fifty miles away.  
As a girl, once a week there was a radio show that helped to direct Granny's correspondence classes. In the mornings, Granny's mum would help her to study. In the afternoons she'd play with her little brothers. As I think I told you last year, Granny had photos of the old camel trains which the workers sometimes used to get things to market. 
Granny died last week. I've spent the last few days driving all over Adelaide, taking her furniture to second-hand shops in the biggest truck I could hire. With my Mum and one of my sisters, we went through her house, room by room, shelf by shelf, drawer by drawer, through 94 years of memories: Diaries from her travels. Jewellery and knick-knacks picked up decades ago at exotic foreign markets. Paper clips and magnifying glasses and a thousand coat hangers. The trash and treasures of a rich life.  
From correspondence school on that remote sheep station, Granny never lost her hunger for education. She was the first female physics student at the University of Adelaide. She studied at Oxford. She earned a PHD. In the 1950s and 60s, she moved into a new exciting field of research and became a bit of a pioneer in her field. It was something to do with technology and information and there were myriad potential applications. Something called computing.  
My Grandad was a professor at the same university. I never knew it until this week, but in a professional capacity, so as to stand on her own two feet, Granny only ever used her maiden name for her work. And since she was a woman who worked full-time when that was still quite uncommon, Granny insisted on paying to have someone else do the housework. It was funny, at her funeral, to hear Mum call her a feminist. But she was. Of course, she was. A few years ago, in a university campaign for International Women's Day, she even lived to see herself in billboard form. 
Death is hard. Her loss leaves a massive gap. But if I'm honest, the sadness I feel at Granny's death is eased a bit, in knowing she had such a full life. I aspire to live a life as full as my Granny's.  
And I feel grateful. Grateful that at an age and stage where I had genuine interest, I took the time to sit down with Granny. I listened to her stories. I looked at her photos. I paused and considered and appreciated her extraordinary journey, from the camels and the dust of her childhood to the cutting edge of computer science and beyond.  
For what it's worth.. my advice is this: if you have someone in your life who's getting on... a parent, a grandparent, an old friend. Don't wait. Don't procrastinate. Don't put it off any longer. If you have to travel, travel. If you have to take time off work, so be it. It's worth it. And you'll never regret it. Sit down and ask for their story before it's too late.