Jack Tame: Confirmation of my bad taste
Author

Publish Date

Sat, 14 May 2022, 9:22am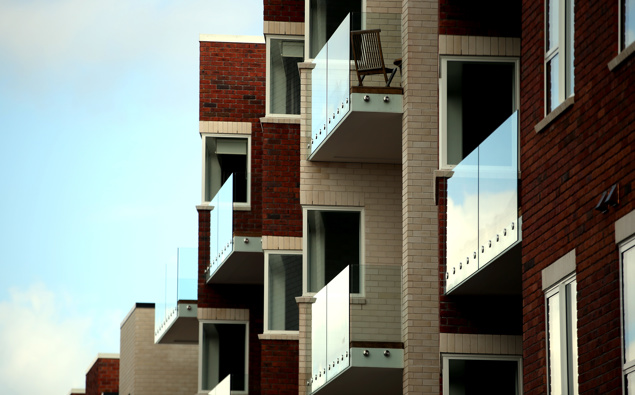 Follow the podcast on
Jack Tame: Confirmation of my bad taste
Author

Publish Date

Sat, 14 May 2022, 9:22am
I am a minimalist.
I'm not afraid to admit it. Loud and proud. I'm not ashamed. Not wanting to play to gender stereotypes, I do however wonder if my apartment is decorated in the sparse way in which only a man without a family is happy to live.
Truth be told, I just don't buy stuff. I prefer to spend my money on experiences than things. If you've been listening to my show for a while, you'll know it took me a year or two to even buy a couch. I had a couple of armchairs, I figured. That was plenty. After all, you can only park your butt in one place at once!
Anyway, nothing brings your interior design choices under close scrutiny like a visit from the property stagers. In anticipation for maybe wanting a bit more space for kids in the future – don't get too excited yet!! – I've put my apartment on the market. And knowing that my tastes aren't everyone's, I got the property stagers over for a bit of a zhoosh.
It must be a delicate business being a property stager. Think about it. You're brought into people's homes to make things look a bit nicer, and the harder you work to improve a space, the more you're inadvertently telling the client that actually they don't have very good taste. A good eye is important. But tact, is even more so.
My place is partially staged which means it wasn't a total bombsite beforehand, but I was frankly stunned when I saw the bags of stuff the stagers were bringing in.
"Yeeeeah," said the woman in charge.
"Usually we're decluttering places, but to be honest, at your place it's kind of the opposite."
Huh.
What can I tell you?
Well, apparently dried flowers are in. They really are quite beautiful actually, and given I've managed to nurse a nice collection of house plants, there are now more pots and vases at my place than any other point in my life.
What else? Well, this is going to shock you: coffee tables are actually fantastic. I've not owned a coffee table for more than a decade! Turns out there's a reason they're popular. Sometimes you don't know what you're missing until it's sitting in the middle of your living room with a TV remote and a book on Scandanavian architecture.
But here's the big takeaway for me: cushions. What the hell? I used to have two cushions. I thought that was bordering on excessive. Now, I have sixteen. Sixteen in a two bedroom apartment! I'm surprised there's room to move! And what are you supposed to do with the cushions on your bed when it comes time to sleep? Just throw them on the ground? Is that what people do? Just chuck 'em on the ground?
Yes, for those of us whose interior choices have always tended towards the hard end of 'less is more,' it can be a confronting experience to have someone with taste come in and re-jig your home. The thing that shocked this minimalist the most about the dried flowers and the cushions and the coffee table?
I don't even know who I am anymore: It looks really, really good.