Jack Tame: Choosing people over heritage
Author

Publish Date

Sun, 13 Sep 2020, 7:06PM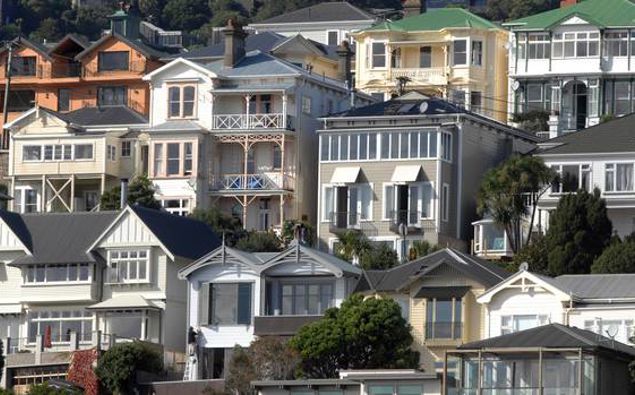 Jack Tame: Choosing people over heritage
Author

Publish Date

Sun, 13 Sep 2020, 7:06PM
It's a fight that eventually comes to most big cities as populations expand.
Is it better to preserve a city's history? The heritage, buildings, and neighbourhoods that help to shape a city's identity and sense of self? Or is it more important to make sure people are housed safely, warmly, and at a reasonable price?
Ideally of course, you strike a balance. Not one that suits everyone – that would be impossible – but a plan whereby you maintain a city's essence and persona, whilst also accommodating for those other qualities. But in debating how to strike that balance, inevitably it gets reduced to a binary thing: You're either for history and heritage or you're against it. You're either pro-warm-and-dry-homes, or you want everyone to be living in mouldy cesspits.
Wellington's having this fight right now. A group called 'Keep Wellington's Character' claims the city's spacial plan is going to destroy character suburbs. The other side claims plenty of those so-called character homes are barely fit for habitation and that in a city where rents are already astronomically high and healthy home standards have been historically marginal, it's time for a change.
In a lot of other cities – Auckland being top of the list – people have opposed modern urban plans because they don't want to see changes in their own backyard. A lot of the time, I'd suggest that's because those people don't want to see anything that could negatively impact on the value of their house. And, of course, the NIMBYs carry disproportionate sway. There ain't no lobby group in modern politics like property owners.
I think we're already seeing a bit of a shift. In Auckland, the new unitary plan has already provided for a steady supply of townhouses and high-density options in the market. We're fortunate in New Zealand – we don't all have to live in tiny shoebox apartments. I think it works best as a stage-of-life thing: The people in my apartment building are mainly either young professionals like me, or older people looking to downsize.
Wellington is a wonderful city. I think I'm on record as saying it's my favourite city in New Zealand. It's a city with a rich character, interesting nooks and spaces, good food, and fascinating people. It's clear that good density is going to be critical to the city's future just as it will be in so many other cities. That doesn't mean a city of staid apartment blocks or five-storey townhouses on every single suburban corner. It doesn't mean we should knocking down every old house. Of course not. But it does mean the face of some suburbs should eventually change a little bit. 
And here's the bottom line: you need more than a few charming buildings to make a good city, a good city. And you need more than heritage to give cities character. You need people. You need people from a range of backgrounds, a range of ages and experiences.
Old buildings might give a city a sense of history and place. But people give cities life.