Jack Tame: Ask For Their Stories While You Can...
Author

Publish Date

Sat, 5 Jun 2021, 10:12AM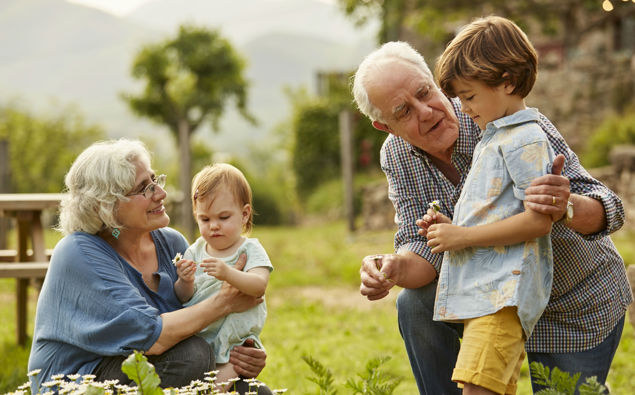 Jack Tame: Ask For Their Stories While You Can...
Author

Publish Date

Sat, 5 Jun 2021, 10:12AM
'Paddy is a black sheep dog, but is no good for sheep. Daddy says we have spoilt him. We have a big bell near the kitchen; Paddy will jump up at it and ring it with his nose. The cook gets cross with him because the men often come for their meals before they are ready. We taught him to do it.' 
My Dog Paddy was published in the Australian Correspondence School Magazine in 1935. It was written by an eight-year-old girl, living on a remote sheep station in the South Australia outback. The Magazine credited her as third-grader Barbara Kidman. I know her as Granny.  
I spent this week with her in Adelaide, the first time I've been able to visit Granny since the start of the pandemic. The 8-year-old author of My Dog Paddy is now 94. And on my last evening with her, she fetched a plastic folder with photos from those early years way out in the middle of nowhere, a child mucking about in the red and the dust.  
"I remember being scared when I heard rainfall on the roof," Granny told me. 
"Just a normal rain shower. It was so rare. I didn't know what it was." 
The station was vast, but it was tough country. My Great-Grandad bought it when he returned from the Great War. In Granny's photos, there were barely any trees. Just desert and scraggy little crops. A couple of farmhouses and a shearing shed with a crude wooden crane. Somehow, her Dad and his men managed seven thousand sheep.  
Once a week a train would come by with a few basic supplies. They called it the tea-and-sugar train. Granny rode a horse called Dumpling. Her brother, Pete, had a horse called Bluey. Their Dad taught them to ride with just their toes in the stirrups, in case a horse bolted and they got dragged along the ground. 
There were photos of the sheep. Photos of Paddy the naughty dog. My favourites were some of Granny's oldest pictures: they showed massive bales of wool piled on a wagon-wheel cart, being hauled off for sale by a train of camels.  
"Oh yes," said Granny. 
"Of course, they didn't need to drink." 
Granny's Dad – my great grandad - eventually sold the station and moved closer to the coast. Granny was happy to go to bigger schools and read more books. In the 1940s she became the first woman to study physics at Adelaide University. She and my Grandad went to Oxford. They completed their respective doctorates and threw themselves into computer science.
Over lunch this week, Granny told me how she taught herself to program punch card computers when a single machine still took up an entire room. I explained to her the mechanics of modern VPNs, IP addresses, and cloud systems. We talked about various applications for 5G. Granny kept up, no sweat. 
Maybe I'm just a sentimentalist but off the back of the pandemic, with a tenuous bubble, there was something particularly precious about deliberately taking time to share in Granny's memories.
At one point, the little girl born on an outback station, who once watched camels taking wool to market, used my iPad to video call her great-grandson, 92 years her junior. She's still fit and sharp but any way you consider it, Granny has lived a rich life. 
I thanked her as we packed up the photos. I folded up the photocopy of My Dog Paddy, first published 86 years ago, and quietly decided that I might publish it again.  
'Thanks Granny.' 
'You're welcome, dear.'  
She left me with advice for us all. 
'Remember... with your parents and your Grandad, too: Ask for their stories while you can.'