Jack Tame: Are you really that excited for McDonalds?
Author

Publish Date

Sat, 25 Sep 2021, 10:16AM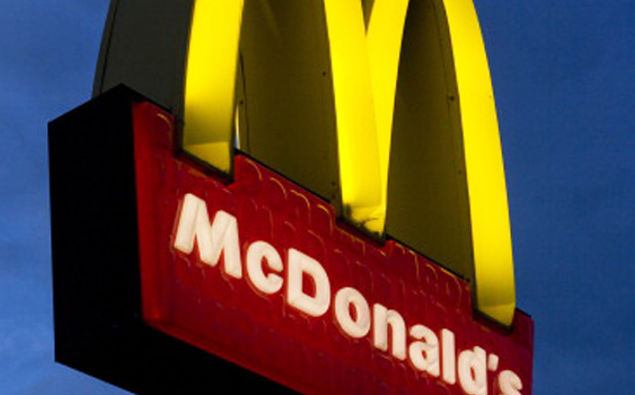 Jack Tame: Are you really that excited for McDonalds?
Author

Publish Date

Sat, 25 Sep 2021, 10:16AM
This is the first show I've broadcast in more than a month in which Auckland has been out of the dreaded Alert Level 4.

And honestly, I thought this time, things *might* be different. I thought after more a month of sitting at home, more of us in the big city might have taken stock, kicked the habit, and set our aspirations a little higher for the move to Level 3. Aucklanders might have learnt from every one else around the country. A new start. A new dawn. A new opportunity to refresh our routines.
But no. We all went to McDonalds and Burger King and Wendy's and Carl's Junior, and KFC, instead.

Well, not all of us. I'm not trying to be all high and mighty but I haven't had any of that Worldwide-franchisey-plastic-additivesy-supersize-me shit in almost fifteen years and I'll be damned if a move to Level 3 was going to convince me to spend half an hour with an idling engine waiting for some chicken nuggets in a drive-through queue.

What's wrong with people? On Wednesday I could see queues down the street for my closest franchise. Addicts waiting for a fix! Honestly, big brand fast food franchise marketing has to be one of the greatest media swindles of all time. Because in case you haven't noticed, the food's really not that good.
It's ok I guess. A bit of sugar, salt, and saturated fat plus however many hundred additives. Call me old fashioned but I prefer my food to be prepared with ingredients, not random numbers.

And before you accuse me of elitism, know this: I'm not a vegan. I'm not a health nut. I eat sugar and salt and saturated fat. But if I'm going to enjoy some takeaways as a bit of a treat, I'd much rather spend my money on a roti canai at the Malaysian hole-in-the-wall down the road, or on a scoop and a piece of cod at the local fish and chip shop. Independent small businesses need all the help they can get right now.

I know we love to joke about it. Haha! Two guys got caught trying to smuggle buckets of K-Fry over the Auckland border. Hilarious. I just think sometimes the fixation is a bit... lame. Apparently health officials have been considering setting up a vaccination system at KFCs, Piza Huts, and Taco Bells. Part of me thinks it's smart. Part of me thinks it's funny. Part of me thinks it's pretty sad state that there are apparently people in our society who would rather get a Cheesy Gordita Crunch than a vaccination for a deadly virus.

I saw Population Nutrition Professor Boyd Swinburn on Breakfast this week, lamenting the fast food 'culture of craving' that has dominated Covid-19. I totally agree with him. It's a conversation our society don't really want to have and you shouldn't need me to make this point: If you think Covid-19 puts pressure on our health system, just wait until you hear about bad nutrition!

There are plenty of reasons I hope we never go back to Level Four. Plenty. Top of the list: I'm sick of people treating a quarter pack or a McChicken combo like a sweet sip of water after a long march through the desert.