Francesca Rudkin: What a glorious summer it's been
Author

Publish Date

Sat, 22 Jan 2022, 9:44am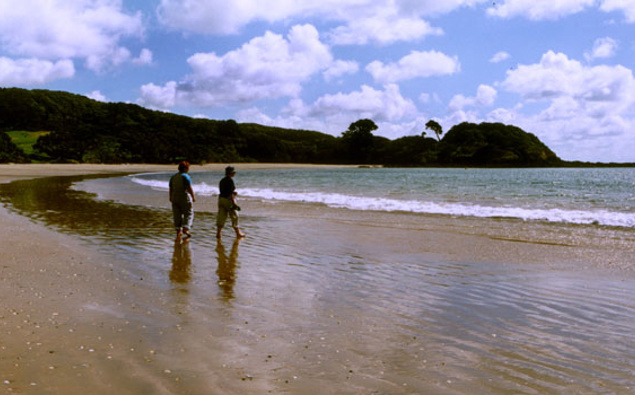 Follow the podcast on
Francesca Rudkin: What a glorious summer it's been
Author

Publish Date

Sat, 22 Jan 2022, 9:44am
The weather has been wonderfully settled for months – I'll remember it as cloudless blue skies and 27 every day, regardless of what weather forecasters predicted, and even when it wasn't.
Traveling around the North Island over the Christmas and New Year, I noticed a relaxed Kiwi summer vibe. Maybe it was the exhilaration of being able to leave home towns and visit family and friends, maybe it was the relief another difficult year had ended – but there was a distinct feeling people were enjoying the here and now.
Not even the mention of an international DJ's walkabout with Omicron was going to dampen the mood. Nothing was going to ruin the holiday vibe. We covered our ears and sang lalalalala. There would be plenty of time to return to life, and the reality of the challenges that lie ahead, a little later on.
A friend recently said to me that this summer reminded her of the Kiwi summers of her childhood – constant long hot days and balmy evenings. Were our summers always sunny and hot? I suspect it's nostalgic and the selective memory of a childhood at play.
When I look at our faded family photos from the 70s and 80s, of summers spent at the beach, it clear not much has changed. OK, so maybe bikinis have become a little more revealing and sun umbrellas have turned into tents, but a swim in the sea is still an invigorating experience, there are still those annoying patches of sunburn from badly applied sunscreen, boogie board rashes, and sea lice.
So after two years of craziness, this summer has fulfilled a craving for normality, a return to the simple and familiar.
A respite from reality which was abruptly interrupted this week.
"Think about what you need at home if you are required to isolate. Think about contingency planning should parts of your workforce need to stay at home", was the Prime Minister's advice on Thursday.
Trevor Mallard followed up the Prime Minister's press conference with a tweet saying "Omicron is coming and when it arrives it will spread quickly. If you can afford it it will pay to stock up a bit. There will be thousands of close contacts a day." Have we not been lectured against panic buying for two years now? At least the Speaker then offered to do a grocery or medicine run for anyone in need in Wainuiomata. Bless him.
And then the Finance Minister suggested there were no funds for a forth vaccine jab. Hasn't our whole approach been based around the importance of getting the jab?
If the government hadn't shut down the MIQ lottery for March and April this week, you'd almost think they were handing over responsibility to the individual to deal with Covid from here on in.
But back to summer.
The joy of this summer has been knowing that each day will be the same. As New Zealanders we sometimes feel we must get out and do something – especially on a fabulous day.
I tend to be guilty of that. But once I realised this endless summer wasn't going anywhere, and there would be many more days ahead, I happily spent down time after work and on days' off lying in the shade with a book in hand.
Enjoying the calm before the next storm.
I hope you've had a chance to do that too.