Ruud Kleinpaste: Tiny summer bugs in the blue sky
Author

Publish Date

Sat, 18 Dec 2021, 11:46am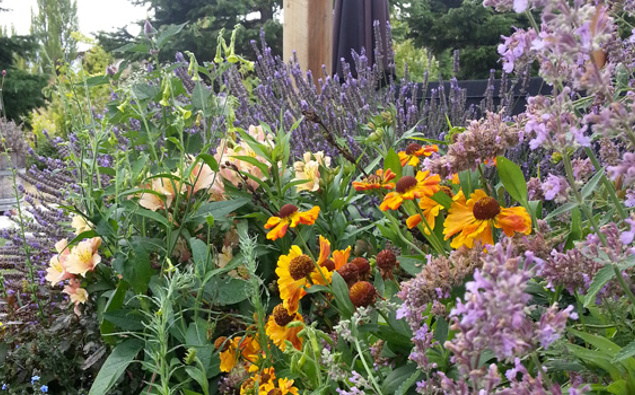 Follow the podcast on
Ruud Kleinpaste: Tiny summer bugs in the blue sky
Author

Publish Date

Sat, 18 Dec 2021, 11:46am
Looking forward to Christmas? Why not dive into the garden with a glass of Campari/Soda, grab a hammock and through squinted eye-lids observe the typical summer features in the bug department 
Close your eyes slightly and look in the direction of the sun. Especially when the late afternoon sun is lower in the sky and temps are up. Millions of tiny insects fly around. 
Migrating winged aphids – looking for new host plants

 

Winged thrips (even smaller than aphids) also looking for somewhere to land and feed and… a good, sturdy mate to enjoy the Christmas season with

 

Microscopic parasitic wasps – looking for new (insect!) hosts to lay their eggs in

 

Ballooning two-spotted spider mites – yes, these wingless mites will create a strand of silk to migrate with on quiet days with little wind. After all they're related to spiders!

 

Baby spider often do exactly the same thing: float on their strand of silk and move long distances; we even get those large Orb-weaving spiders from Australia, here in NZ… they move here at this time of the year and grow to become huge adult spiders – sooo cooool.

 

Very small flies (things like Drosophila – vinegar flies) – the creatures that buzz around your fruit bowl, following the smell of over-ripe fruit; going from house to house to compost bin

 

Minute midges, wanting to lay their eggs in damp soil or even the edge of your pond

 

Dancing flies, that create clouds of constantly-moving swarms of insects in a mating frenzy

 
If you get a butterfly net (with really fine mesh) sweep overe the lawn in summer and see what you catch – that is a serious lot of tiny invertebrates – Biodiversity!! 
Our biodiversity starts with the smallest of creatures. They all have a job to do.They all form the basis of the food chain 
And…they all travel in a particular way… effortlessly. 
Merry Christmas everyone!