Ruud Kleinpaste: Time to start pruning
Author

Publish Date

Sat, 27 Jun 2020, 11:37am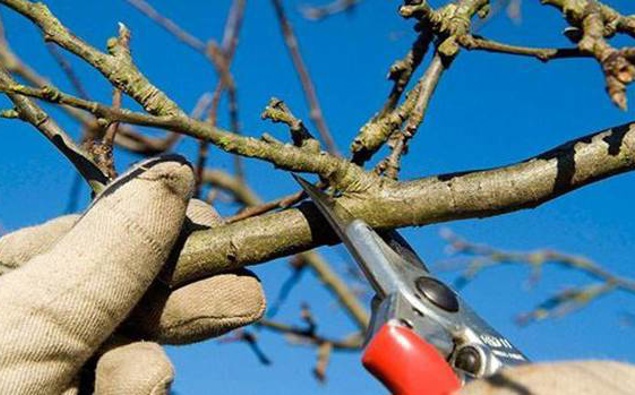 Follow the podcast on
Ruud Kleinpaste: Time to start pruning
Author

Publish Date

Sat, 27 Jun 2020, 11:37am
Time to start pruning 
 
Winter is here and pruning time is upon us. Everything is dormant, so sap-flow has stopped. That means no loss of sugars and nutritious liquids from within the twigs, branches and trunks. Most trees (ornamental or fruit-producers) can be pruned in winter and often there is some backlog of shaping to be done.  


Rule of thumb with trees and woody shrubs: you can be reasonably savage. Take a third of the crown out, without any repercussions! But first you identify the dead wood, crappy branches or damaged/dying limbs. They have priority in the culling spree; harbouring borer and disease spores – all the stuff you don't want in a healthy tree. Next you find "crossing" branches and twigs – limbs and limblets that rub over other branches, or that face inwards and cause a clutter of wood in the centre of the tree/shrub – get rid of them. 
 
Now step back and see what the whole tree looks like: concentrate on "thinning the crown": make it less "busy" in the middle of the tree, so that air (wind) can flow through the centre of the tree. This keeps it dryer and therefore reducing fungal infections etc. Take out whole branches from the centre, to open it up. There's no point muckin' about on the ends of branches – don't treat a tree like a hedge! When you have "shaped" your tree, now you can start to look for flower or fruit production.


Stonefruit (plums, peaches, nectarines, cherries, etc) flower and fruit on the latest branches, grown last season, but it is not recommended to prune in mid-winter due to increased risks of silverleaf infection! Trimming and pruning should be done in summer when risk of infection is much reduced. 

Pomefruit (apples and pears) are a different kettle of fish: Some Pear varieties can grow to huge trees and need to be disciplined right from the start – given a maximum height! (cut the main leader to that height). From the main trunk select a number of more-or-less horizontal side branches (cordons) that will provide you with the fruiting spurs; replace those cordons on a regular basis with a nearby new horizontal branch. 


Apples also need height restriction; ladders are a nuisance and can be dangerous! Apples form distinct "fruiting spurs" on their older branches (2 years plus) and twigs and these will produce apples for a few years to come. (don't prune off the fruiting spurs by accident – they are your production centre). 
From time to time in the future you can "replace" the branches with old fruiting spurs. The apple tree will re-grow what you've taken off and restore the "balance". Pruning will always be a "work in progress"… Old, tired branches need to be replaced with new leaders or cordons to keep the fruit production going, but seeing we are just backyard growers of fruit, we can make mistakes in the process and still keep the trees alive. 
 
Feijoas can be pruned anyway you want, after the fruit have dropped off. These trees flower and fruit on the newest wood, produced in the spring time, so what you prune off in late autumn/early winter will become the base upon which the fruiting branches will develop – you can't go wrong. 

LISTEN TO AUDIO ABOVE