Ruud Kleinpaste: The country's first VegElection
Author

Publish Date

Sat, 16 Sep 2023, 11:43AM
Follow the podcast on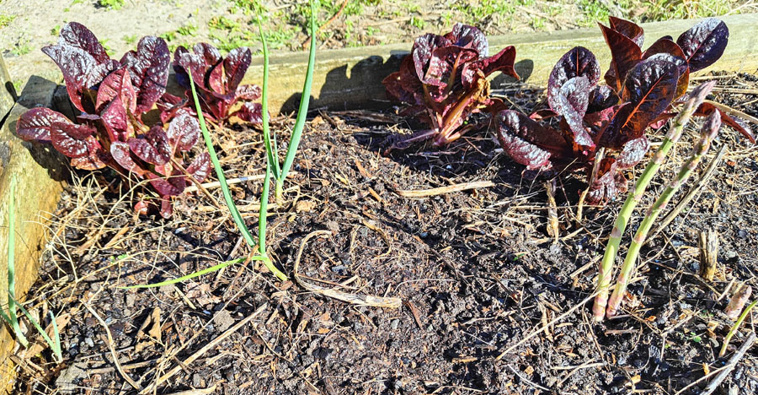 Ruud Kleinpaste: The country's first VegElection
Author

Publish Date

Sat, 16 Sep 2023, 11:43AM
This is what I got in my inbox a week or so ago: 
As New Zealand prepares to go to the polls, the reputation of the country's favourite vegetables are at stake in the country's very first VegElection. 
Be a part of history and let your taste buds be heard. Voting closes 30 September 2023. Cast your vote on Yates' website. Everyone who votes goes into the draw to win one of three $500 National Gardening Week hampers containing Kiwis' favourite vegie seeds and everything to kick start a bountiful summer garden. 
Good old Yates! 
Imagine asking people what their favourite vegetables are, especially since some of them are quite a pain to grow! 
Example: rogue potatoes that pop up everywhere in your garden. The trouble is they are hosts for the Potato-tomato psyllid, a bummer of a creature (exotic!) that always manages to suck the living daylights out of my precious tomatoes!! 
For the record: my favourite edibles are Tomatoes, Witlof, Cos Lettuce, asparagus, and Spring Onions. 
Asparagus are my only crop that needs constant weeding – it doesn't want too much "competition" at root level, so I always hack away at little weedlings on a regular basis. I mulch and cut the old asparagus ferns in autumn, add compost and fertile molecules (liquid fertiliser: Seafood Soup) and keep everything nice and clean and gorgeous. 
Our reward: first crop of asparagus came out on the last day of August! 
To my absolute delight two other crops appeared in the asparagus bed in winter: 
Seedling plants of the red Cos lettuce, as well as spring onion seedlings. 
Both are doing well in the asparagus bed, no doubt self-sown by the plants in the next door vegetable bed. They literally have all the space they want and grow fabulously with the regular seafood soup applications. 
What about the "competition"? - you may well ask. 
Asparagus have their roots at least 4 inches below ground level. Spring Onions and Cos lettuce don't go much deeper than 2 inches – so no major fighting in that department. 
Asparagus are thin and lanky and won't cast a great deal of shade on the Cos and onion; and the little shade caused by lettuce is not going to bother asparagus (which initiates from well below the ground and is above the soil for just a few days!). 
All I need to do is keep up the liquid fertiliser molecules so everybody has a feed. 
Oh – and by the way: the red Cos is a hardier version of the green Cos lettuce when you get frosts! 
Weedy vegetables? Oh yes – and I love them. 
Especially since they seem to work together in an ecological fashion 
Competition? Nah, collaboration! 
Great candidates for the Vegelection … Just before National gardening week on 11 October  
Take your Radio, Podcasts and Music with you