Ruud Kleinpaste: Spring Planting
Author

Publish Date

Sat, 19 Sep 2020, 1:03PM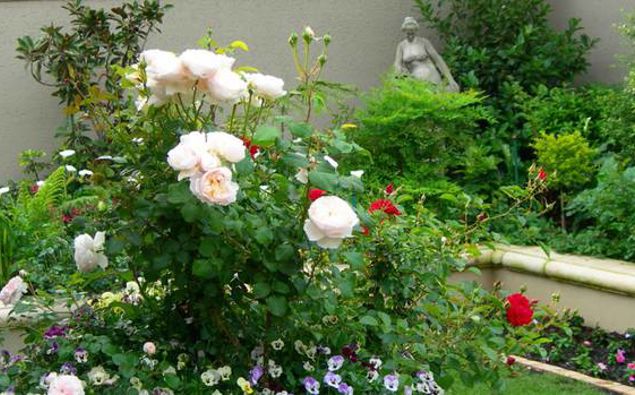 Ruud Kleinpaste: Spring Planting
Author

Publish Date

Sat, 19 Sep 2020, 1:03PM
Spring Planting  
 
It's a busy time – at 1:30am on the 23rd of September it is Spring! This means warmer soil temperatures, and in term germination rates increase.  
 
1. Now's the time to sow new lawns.  
First: ensure weeds are removed or killed. Whether you do that with Hitman or Glyphosate is up to you, but honestly: if you are that enamoured by lawns, you might as well get rid of all the weeds before you sow the seeds. Some folk do a weed-spray twice and then sow the seeds 10 days after the last spray. When sowing by hand: go east-west; then do a second run immediately afterwards: north-south. That eliminates any hand-throwing bias when the green grasslets sprout up! Let the grass grow and try not to mow too early. Often it's actually better to "roll" your new lawn a few times, rather than cut it. This allows the grass to spread out a bit better. I wouldn't cut it when it is less than 7 cm high. 
 
2. Those Woosy plants we discussed a month or so ago (Chillies, Capsicums, Tomatoes and even Eggplant – all Solanaceae!) would appreciate to be sown in an indoor spot to grow with light and warmth. The glass house is okay as long as temps do not fall below around 7 or 8 degrees at night. We can now start to think about sowing these plants in the cooler South. Use good quality seed-raising mix and keep them damp, not soaking wet to prevent damping off and other fungal problems! I'll be organising my tomato seedlings for the 2021 harvest season.  
 
3. Cucumbers and Melons are always great to have in your veggie garden line-up. Getting them off to a good start also means that when they have germinated and are – say – 10 cm tall, you can put them outside to "harden" them off, before planting them in their final spot. Make sure they end up in a site that allows them to be seen by bumble bees, when they flower; there's nothing as frustrating as having to useful pollinators on the first female flowers: the plant will start to make more male flowers as it "thinks" there isn't enough pollen around for females to set seeds. Silly plant! Often it's lack of pollinating insects that leaves the first female flowers unfertilised!  
 
4. Gowing your own Gherkins is easy. Climb them up a frame of netting. 
 
5. For the kids, we always get kids to grow radishes. They grow so quickly - 10-12 days from sowing to harvest. Or carrots - they take a while to grow to edible size, but they are a lot more flavoursome for kids. Then you can get the different colours of carrots: yellow, white, orange, red, purple, anaemic etc. Sow a new row every 2 weeks to keep supply going and spring is the time to start!