Ruud Kleinpaste: Orchard in Winter - some pruning and frost fighting
Author

Publish Date

Sat, 23 Jul 2022, 11:19am
Follow the podcast on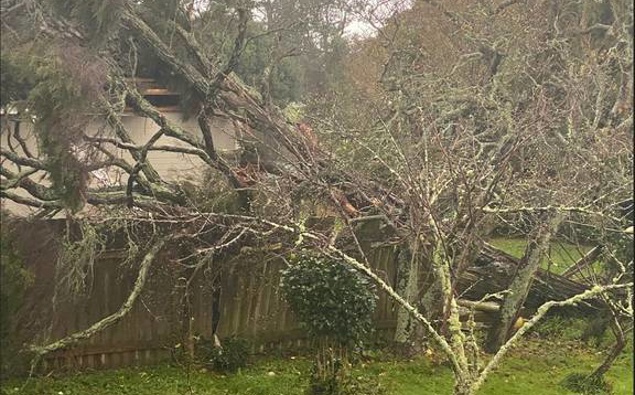 Ruud Kleinpaste: Orchard in Winter - some pruning and frost fighting
Author

Publish Date

Sat, 23 Jul 2022, 11:19am
Mid winter is a great time - no leaves on trees, you can see the structure of the tree (it's "skeleton") so you get a great impression of where all the branches are and in which direction they're going. 
They are dormant and won't get "hurt" by this savage pruning. I have a few apple trees (varieties) and I treat them all the same: 
Prevent them from growing too tall - it is really difficult to pick fruit when they are too high.

 

Have a look for the fruiting "spurs", those rather fat, short branchlets from which the fruits hang. These spurs can be delivering apples for quite a few years, so don't cut them off.

 

Strategic pruning. Minimize branches inside the tree space – allow the wind to go through the centre –drying out after rain

 
Cold nights – frosts in the forecast 
This is not a worry for apples and pears etc, because they are dormant and very much frost-hardy. 
Fruiting plants that need some frost protection: 
Avocado, cherimoya, some citrus varieties, guava, passionfruit, tamarillo.  
The more tropical they are the more protection they need; no surprises with these ones: 
Banana, Papaya and Pineapple 
Frost protection: Wrap plants in frost cloth; or keep them in large pots/containers so they can be moved under eaves or indoors; Liquid frost cloth such as Vaporgard; it acts like a waxy cuticle on the leaves, and is therefore also good against drought stress (reduces transpiration); Can be sprayed onto the leaves – every six weeks; another trick is to leave sprinklers on at night to reduce damage. 
LISTEN ABOVE