Ruud Kleinpaste: Let's plant some beans
Author

Publish Date

Sat, 21 Nov 2020, 11:36AM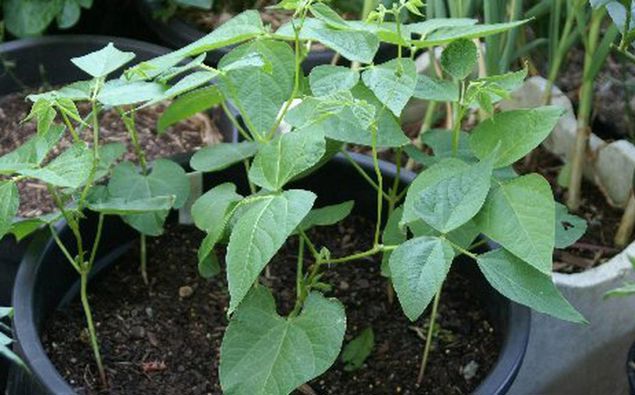 Ruud Kleinpaste: Let's plant some beans
Author

Publish Date

Sat, 21 Nov 2020, 11:36AM
Let's plant some Beans 
 
A typical summer crop from the vegetable garden, it's always good to get ultra-fresh beans on the menu. They can be grown right around the country, although in cooler areas the growing season may be somewhat reduced. 
 
Beans originate from Central and South America. I remember seeing them grown on tepee-like wooden structures in the Amazon jungle by the local tribes, in open patches where the dwellings received some sunlight. That suggested that the original varieties produced their beans in dappled sunlight. Our modern varieties require almost full sun to be prolific. 
 
"French Beans" are my favourites. They require nice, well-drained soils with some fertility added. I often mulch the plants to stop competition from weeds. There are many different varieties, see Kings Seeds catalogue and pick the one that you like.
Sow them about 12 cm apart in rows, and sow the seeds 3 cm deep in that friable soil. Sow them in their spot, they don't really like transplanting a lot. Keep watering when weather gets dry and harvest the bounty regularly.
Because these French Beans are small-ish plants (as opposed to the "climbing beans") they tend to produce all their pods in rapid tempo and mostly all "at once" in a window of a few weeks. To continue the supply through summer. Repeat sowing the rows on a three-to-four-weekly basis. Even on Christchurch's Port Hills I can still sow the French Beans till early February. 
Climbing Beans are often true "perennials". The common old "scarlet runner" (which I often find too tough and stringy) is one of those varieties that comes up every year if you leave the crown and root system in the ground. 
Climbers require a climbing framework. A tepee or a metal, tall "fence" structure. It pays to make these structures strong as the weight of a fully-grown bean plant can be quite substantial, especially in rough winds. 
 
I prefer the Blue Lake in taste and texture. "King of the Blues" yields a lot too, and I reckon it's closely related to the "Blue Lake". The trick with climbers is to pick frequently (and don't let the pods go too old and tough!!), which makes the plant produce more and more flowers and - hence – beans. 
 
LISTEN TO AUDIO ABOVE