Ruud Kleinpaste: How to grow your own strawberries
Author

Publish Date

Sat, 31 Jul 2021, 11:13AM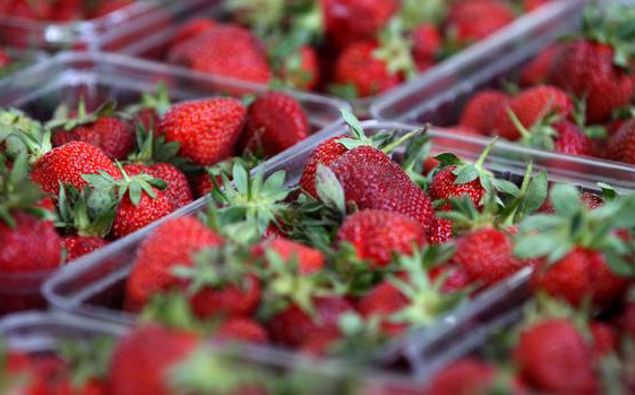 Ruud Kleinpaste: How to grow your own strawberries
Author

Publish Date

Sat, 31 Jul 2021, 11:13AM
Strawberries to take your mind off winter 
 
I tend to totally ignore my winter feelings when the weather is rubbish. In fact, there's nothing more positive than planning the next summer fruit extravaganza: STRAWBERRIES!  
 
The young plants are available in shops now – many varieties. For me in Canterbury, a good producer is Cama Rosa; It actually fruited until June! Royal (also known as Camino Real) works good too. I am tempted to track down Sundae (large and vigorous plants that fruit well into late summer). And also Temptation, which is "day-neutral" (means: it will flower and fruit no matter what the day-length is). Now's the time to put the beds together. After all the winter rain you can quickly assess where the garden is prone to inundation (not good!). Often raised beds (just a foot or so above ground level) can solve the wetness problems. 

Be careful not to compact the soil when it's soaking wet – aerate it and add organic matter. Weed-free, good drainage, slightly raised. 

Work in good, rotted compost so it's all nice and fluffy. Mulch is seriously important to keep ripening berries off the soil, because it'll make them rot.  

Black plastic? Pros and cons – I'm not a fan. My solution is Dark compost mulch with perhaps some barley straw on top of that. Anything to keep fruit off the soil: bark, crushed shell, gravel.
 
NETTING is also very important. Birds love strawberries and they'll eat them before they are ripe. Either build a low cage so you can drape bird net over the top, or use hoops to make a netted space. Keep the patch weed-free as it reduces shading and competition in the root zone. 
 
If you haven't got a lot of space, use a large wooden box to grow them in. At least 25cm deep. Fill it with good potting mix and let the strawberries "hang over the edge, if you like. The disadvantage of this method is you have to water them constantly, especially when the rain has stopped and temperatures are rising! 
 
See: these thoughts are great to combat the drab winter! Now get into your garden centre and get some new, fresh plants. 
LISTEN ABOVE