Ruud Kleinpaste: Growing tip-top tomatoes
Author

Publish Date

Sat, 27 Nov 2021, 1:17pm
Follow the podcast on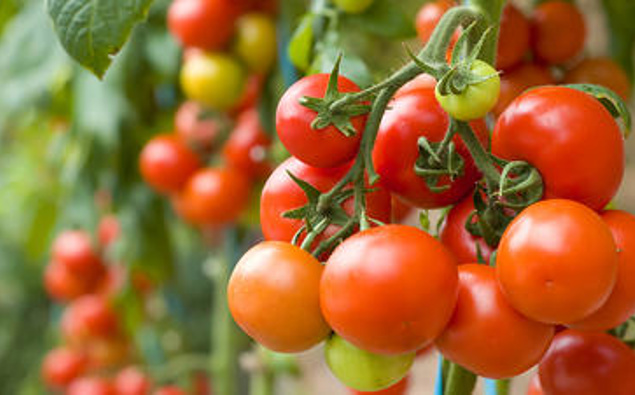 Ruud Kleinpaste: Growing tip-top tomatoes
Author

Publish Date

Sat, 27 Nov 2021, 1:17pm
Growing tomatoes  
It's great to have a go at these fruit – there are many varieties too and everybody has their favourite ones. But there are some problems that can occur, whether you're raising them in an open garden bed or in a glasshouse/tunnel house
Tomato – (potato) psyllids are a nuisance interloper in NZ. They got here a few decades ago and will attack Solanaceous plants (potatoes, tomatoes, nightshades, poroporo, you name it).
I used to get heaps of them when growing tomatoes in Auckland but in Christchurch they seem to be prevalent only in autumn (takes longer to develop plague proportions).
What to look for?
First sign is "ill-thrift" on tomatoes; you just pick there's something wrong. If you then look closely at the leaves you'll find small "nymphs" – especially on newer leaves and on the underside.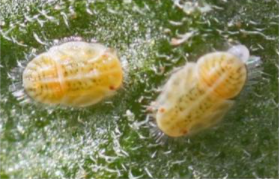 You'll also find lots of tiny white crystals of excrement of these sap-suckers – it tastes like sugar (and it is!). Call it solid, crystalline honeydew if you like. When the sap-sucking bugs develop they turn into adult psyllids: like a small aphid with wings – often hopping away when disturbed.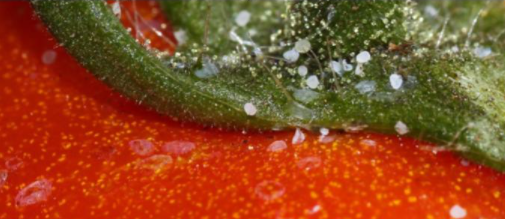 When you photograph them or look up close they are actually quite beautiful!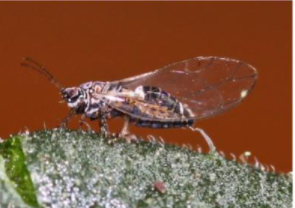 Control/Prevention
In my Canterbury tunnel house (and in my open garden) I rarely get them now, simply because I am fanatical about pulling up nightshade weeds. I reckon the psyllids overwinter on these weeds, so removing them meticulously helps a lot to keep your patch clean.
Sprays with insecticides need to commence well before you see the first psyllids. It keeps their populations down too. I use neem oil if I have to spray, regular neem sprays will keep them down. Aim for the newer leaves/growth on the tomato plants.
I see some recommendations for Spinosad (Yates Success) and abamectin but have never used that.
I don't grow potatoes but if you do, only use the early varieties (before Xmas!) so that your risk of spreading the psyllids to the summer tomatoes is somewhat reduced.
A really fine horticultural pest control mesh, covering your tomatoes from spring onwards, will keep the psyllids out of your crop. You can get that mesh in garden centres and at the place where it was developed and tested: the Biological Husbandry Unit at Lincoln University
LISTEN ABOVE