Ruud Kleinpaste: February gardening jobs
Publish Date

Sat, 20 Feb 2021, 12:09PM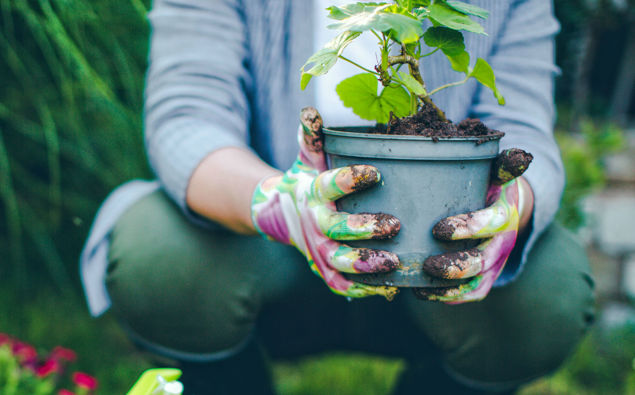 Ruud Kleinpaste: February gardening jobs
Publish Date

Sat, 20 Feb 2021, 12:09PM
February Jobs in the Garden 
Raspberries: If you have spring-fruiting raspberries – they need pruning now. All fruit is picked and now's the time to crawl on hands and knees and prune off all the old "canes". It's easy to see which are old, brown canes with yellow old leaves and which ones are the new, fresh ones that will fruit for you next year. Raspberries also have this habit of producing heaps of runners and canes far, far away from the original bed! Either mow them down of translocate these new runners to a new row. They'll survive that easily if done now, while the soil is warm. Some fertiliser and everybody happy for next spring. But be careful, autumn raspberries still have a crop to go!
 
Mid-summer is also the time to prune your plums when they have been harvested. I tend to do that now, with the summer heat still here. When you do it in late autumn or winter, the cooler, wetter weather can cause quite a few problems with diseases. Stonefruit bears its fruit on young wood, but the European plums (such as prunes, Damson and Greengage) tend to fruit heavily on 3-4 year old branches. In our garden the Damson and Greengage are our jam work horses, so they can be shortened back to the well-established branches. Japanese plums tend to fruit on new wood, which means you can't be as ruthless.

Vegies to plant: 
Carrots: Plant them in really good, stone-free soil. Well-drained and easy to penetrate for the roots.
Swedes and beetroot: In well-drained soils that don't stay wet too long (roots can rot in stagnant water). 
Leeks: Always a good winter vegetable. Start while soil is warm to help germination. 
Brassicas: These can allbe sown or planted now; cauli, broccolini, cabbages etc. Protect them from white butterfly larvae which are still very prolific in the warm weather. Use Yates "success" or fine netting that doesn't let the mother whites onto the leaf surface.

LISTEN TO AUDIO ABOVE