Nici Wickes: Mandarin & sultana cheesecake
Author

Publish Date

Sat, 5 Jun 2021, 10:58AM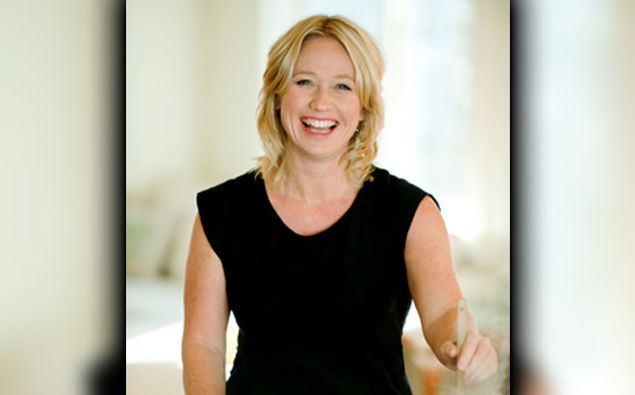 Nici Wickes: Mandarin & sultana cheesecake
Author

Publish Date

Sat, 5 Jun 2021, 10:58AM
This dessert celebrates mandarins and will make you feel better about the weather getting cool! Instead of the usual biscuit base I use a circle of crisply-baked sweet short pastry – try it, you'll like it!  
1 sheet sweet short pastry  
2 tsp caster sugar  
500g cream cheese  
¾ cup caster sugar  
2 tbsps brown sugar  
1 heaped tbsp plain flour (gluten free is fine)  
3 large eggs 
¼ cup cream  
2 tbsps brandy  
Zest from 4 mandarins + juice from 2  
½ cup sultanas  
Topping  
1-2 mandarins, peeled and thinly sliced to garnish  
Olive oil for brushing  
1/3 cup sugar  
Juice from remaining 2 mandarins  
Preheat oven to 180 C. Grease and line a 20cm spring form tin. 

Lightly flour and roll pastry sheet to slightly larger than it comes. Sprinkle with first measure of caster sugar and sandwich between baking paper and 2 oven trays. Bake until crisp – about 15-20 minutes. Set aside to cool then cut into a circle to fit base of tin.

Make the filling by beating cream cheese until smooth. Add sugars, flour and eggs and continue mixing until well combined. Pour in cream, brandy and mandarin juice and beat again until combined. Stir in zest and sultanas. Scrape into tin and smooth top. 

Reduce oven temperature to 150C and bake for 45 minutes or until it has a touch of colourand wobbles only in the very centre. This will firm on cooling. Leave to cool completely in the oven then chill for 2-3 hours or overnight.

 

Make topping: brush mandarin slices with olive oil and brown each in a small pan. Remove and cool. Add sugar and juice to pan and simmer until sugar dissolves and becomes syrupy.  Cool.

Serve cheese cake with grilled mandarin and syrup. 
Nici's note:  
To get pastry to remain so crispy and flat, cook it sandwiched between two oven trays. Weigh the top one down if you need to.