Nici Wickes: Homecoming Ginger Crunch
Author

Publish Date

Sat, 28 Nov 2020, 10:25AM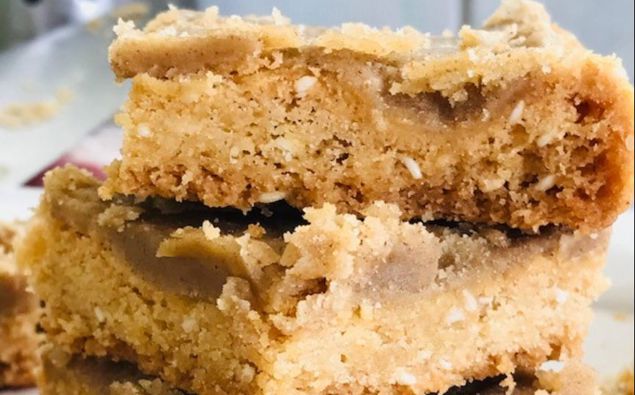 Nici Wickes: Homecoming Ginger Crunch
Author

Publish Date

Sat, 28 Nov 2020, 10:25AM
Homecoming Ginger Crunch  
Here's a treat for Jack as he's out of MIQ! 
Ginger sesame crunch  
Makes 16-20 squares 
135g butter, softened 
½ cup sugar  
2 tbsps brown sugar  
1 ½ cups plain flour  
1 tsp baking powder 
4 tbsps sesame seeds 
1 tsp ground ginger  
Icing  
75g butter  
1 tbsps golden sugar  
1 cup icing sugar, sifted   
5 tsps ground ginger 
Heat oven to 190 C. Line a swiss roll tin with baking paper. 

 

To make the base, cream the butter and sugars until light and fluffy. Add dry ingredients and mix to a stiff dough. Press dough into prepared tin. Bake for 20-25 minutes until golden brown.

 

Make icing by melting butter and golden syrup together. Stir in icing sugar and ground ginger and stir to combine. 

 

Pour icing over hot slice and encourage it to spread evenly. 

 

Slice when cool and eat!